The first ever pics of SPARKY AND MIKAELA!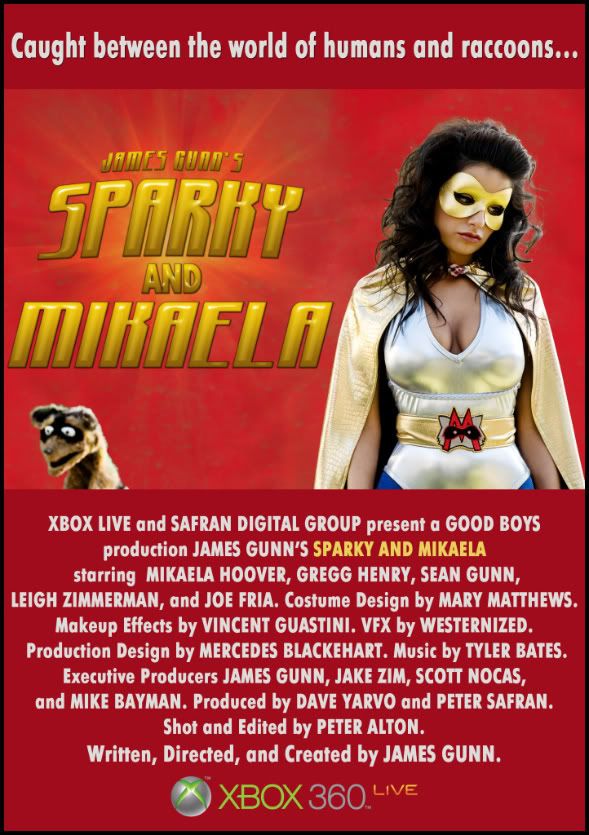 All photos by VANCE. Poster by Marci Holmes.

With Mikaela Hoover and Sparky the Raccoon.

I know what you're thinking. Really, James? Another sexy teen superheroine/puppet raccoon crime-fighting team in a world where raccoons have persecuted human beings for hundreds of years?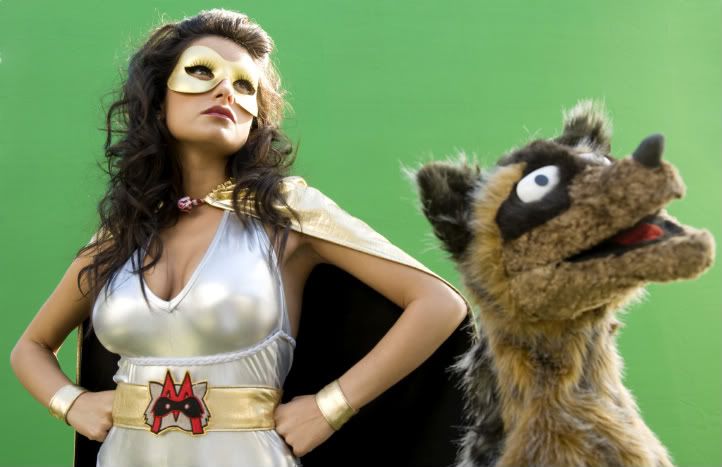 What can I say? Sometimes you just have to follow the trends to make a buck.

Especially when my brother Sean Gunn is out of a job, and roles of supervillains-who-wear-casual-clothes are hard to come by these days.

To save money, we put the rat on double duty: acting and craft services. His chorizo pasta was almost as weak as his emoting.

Sparky was a lot better at the action sequences than he was at acting like he gave a shit about anything other than himself. Raccoons aren't known for their empathy.

Still, cinematographer/editor Pete!!! Alton's hat was, to say the least, insensitive.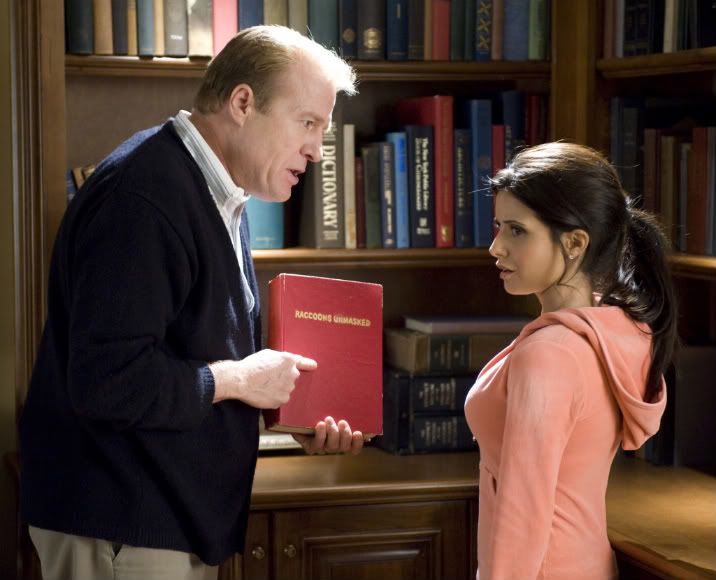 Mikaela's father, Gregg Henry, warns his daughter that raccoons can't be trusted. She's astounded that her father's a bigot.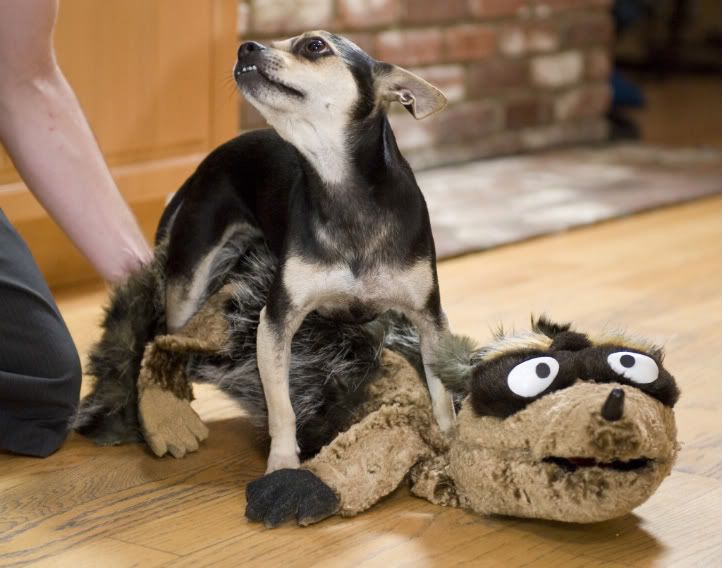 As on most sets, a little hanky panky between co-stars took place behind-the-scenes.

You SCREAM QUEENS fans will be happy to know it's not only on reality TV where I make weird faces while looking at the monitor.

Speaking of SCREAM QUEENS, the casting folks wanted Mikaela to come in for the show. She had no idea I was associated with it. Can you imagine if I showed up the first day on set and saw one of the contestants was one of my friends?

I first met Mikaela when I auditioned her and cast her in HUMANZEE. Here, we share a moment with SPARKY AND MIKAELA theme song writer, Terra Naomi.. Terra and I are also working on her 12 DAYS OF HAIR METAL series for her new web site, featuring a classic hair metal cover each of the twelve days leading up to Christmas day.

Gregg Henry was so funny in one scene that Pete and I ruined numerous takes cracking up. Just like back in the days of LOLLILOVE. We're true professionals.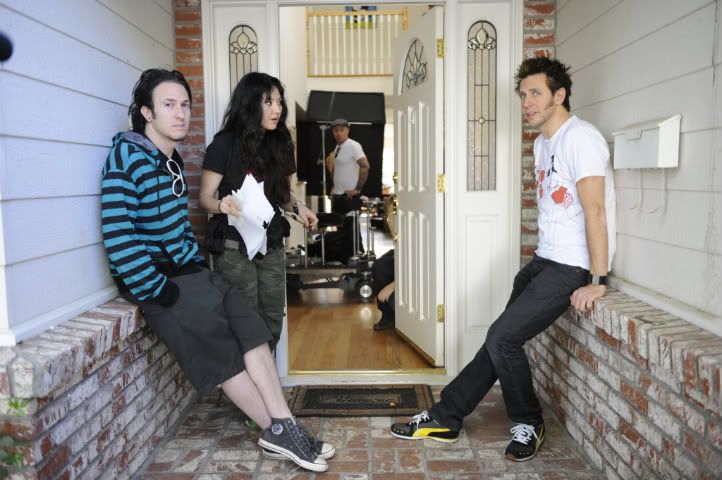 In all honesty, this was one of the most competent AND fun crews I've worked with. Here I am with producer Dave Yarvo and 1st Assistant Director Tres Stamos.

FX master (and future PG PORN star) Vincent Guastini puts some final touches on Stevie Blackehart's better half.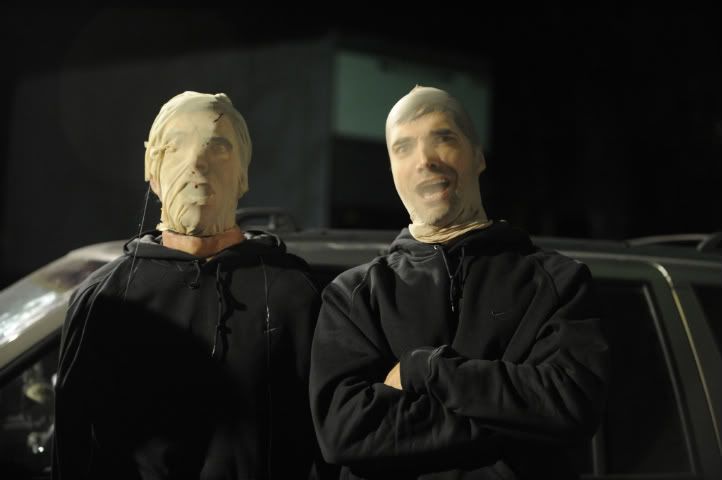 Here the dummy mocks Stevie's's ridiculous expression.

Near the end of the shoot the rat started complaining about only get paid SAG-scale, even though his name was in the title. He was getting a pretty big head for someone I found eating trash in my backyard. Still, here we are, working our shit out.
This is what directing looks like.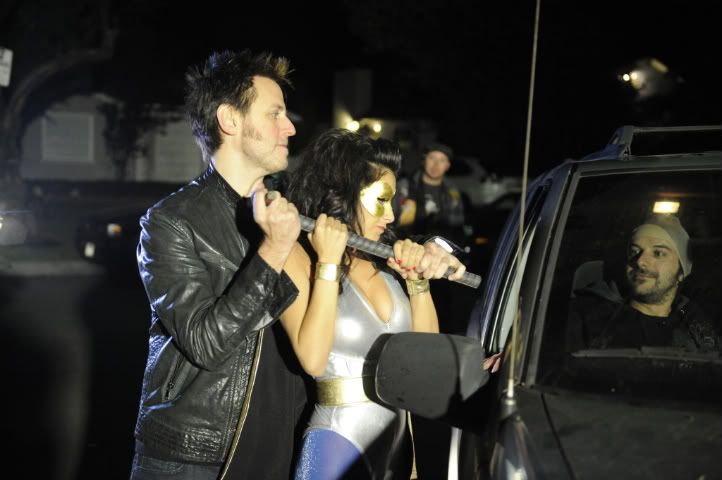 Surprisingly, Mikaela never killed an innocent dude with a piece of rebar before. Here I am teaching her (R.I.P. Ben Simonetti).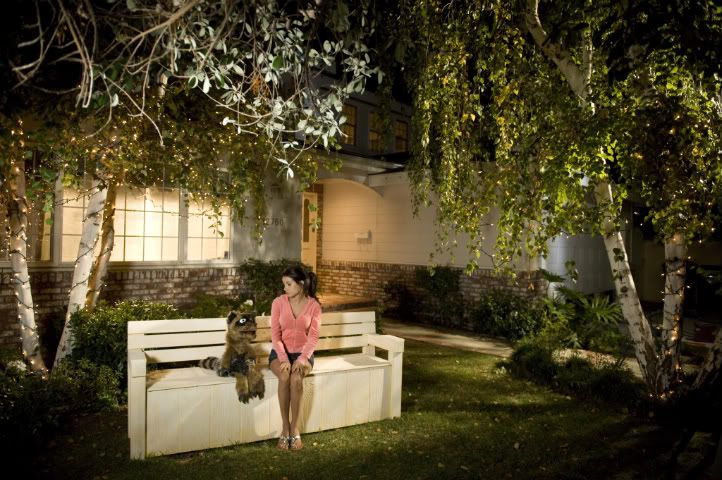 A touching moment between two best pals…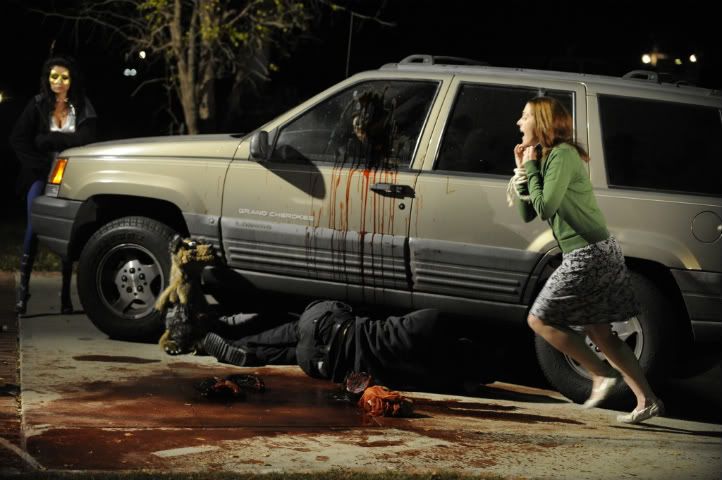 Doesn't last long in a GOOD BOYS PRODUCTION. (Unfortunately for my sister-in-law, Michelle Martin Gunn).

SPARKY AND MIKAELA will debut on XBOX LIVE on December 24th. That's right, you can watch it repeatedly on loop Christmas day.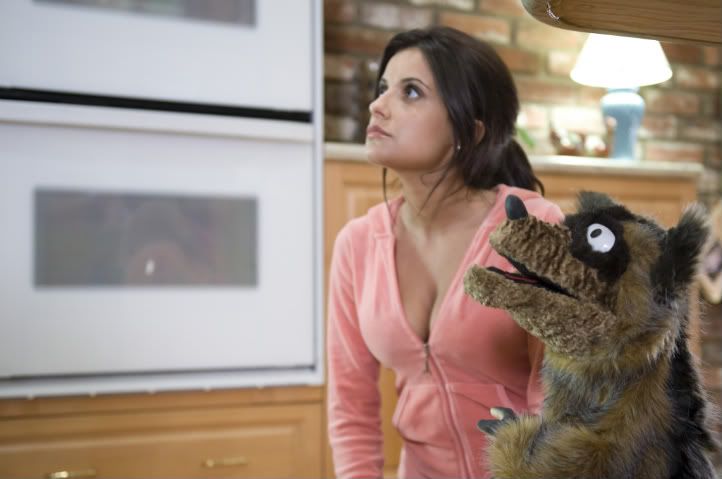 Don't have an XBOX? Don't worry. Just a few weeks after XBOX LIVE it will go to MSN.com and Zune, and will thereafter be available in numerous other places on the web, TV, and DVD. Unlike the XBox version, some of these versions will be the Director's Cut — uncensored, pure, and untouched.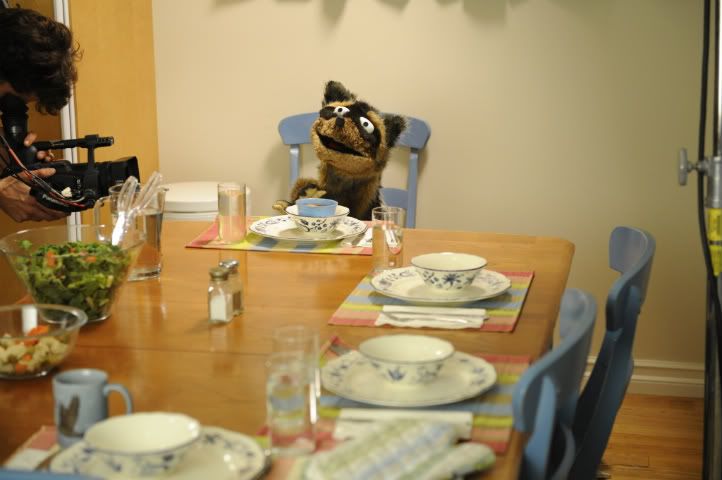 It's part of the HORROR GOES COMEDY series, which features comedy shorts by horror directors, including SAW's James Wan, HARD CANDY and 30 DAYS OF NIGHT's David Slade, HATCHET's Adam Green, MAY's Lucky McKee, AMITYVILLE HORROR's Andrew Douglas, and more.
I'm really happy with the way the show came out, and think you guys are going to enjoy it too!
Until then, make sure you watch the SCREAM QUEENS finale this Monday night on VH1!
Go fuck yourselves,
James
© 2008 – 2009, James Gunn. All rights reserved.