PG PORN: A VERY PEANUS CHRISTMAS is officially our biggest, most popular, and definitely our most controversial PG PORN yet! Love it or hate it, it's created quite a stir on these Internets, and was NUMBER ONE ON IGN!
Personally, it's my favorite yet. But that's just me. Admittedly, I've got issues.
Whatever the case, A VERY PEANUS CHRISTMAS has just been posted to my YouTube page. Please do me and the whole Peanus gang a great favor and go to the video HERE and RATE it and COMMENT on it.
That is, if you're in a positive mood. If not, just click on the above link and keep silent, have a mint julep, and wait for our next PG PORN, which comes out in January (we keep changing which one we think it's going to be — right now it's probably ROADSIDE ASS-ISTANCE with myself and Sasha Grey.)
A couple folks have written me about changing the "format" of PG PORN from "NAILING YOUR WIFE" with these latest episodes. Good grief! Considering it was only ONE episode, I have no idea what "format" you guys are talking about. Obviously, it's one you've imagined. I can only promise you THAT EVERY PG PORN WILL BE UNIQUE.
There is no format or system here. We're just having a good time making non-sexual pornography with our friends.
ANYWAY – I have some photographs for you fuckers. I've been waiting to show you some of my favorite PG PORN pics of all, as I didn't want to spoil the very Christmasy ending of our latest episode. SO, if you haven't watched A VERY PEANUS CHRISTMAS yet, don't look at these, as they will spoil the whole thing for you. You just looked, didn't you? Fuck.
Anyway, here they be –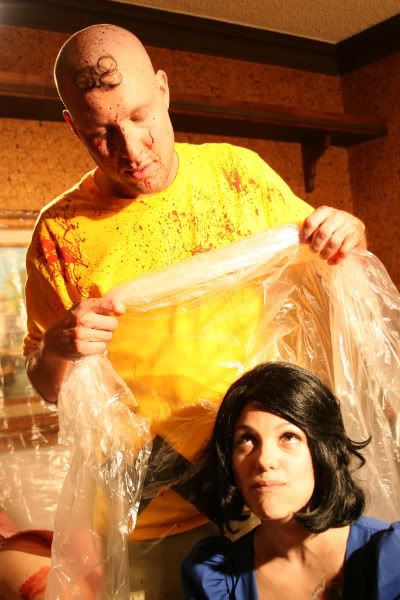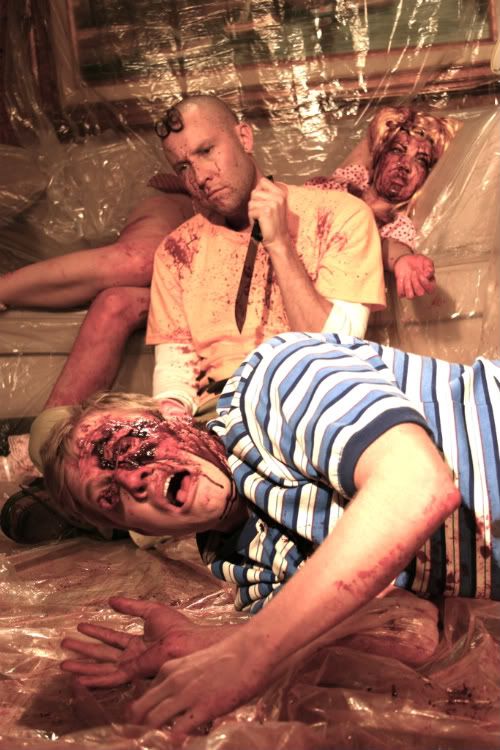 Al-fucking-so, there is an interview with me about the PEANUS episodes on IGN. In it, I accidentally let it slip that Michael Rosenbaum killed a whore in Mexico. Rosey, I'm sorry for this — and if anyone asks me about it in the future, I'll act like I was kidding, okay?
Good. All settled.
AND, of course, let's give you what you're really waiting for, Day 10 of 12 DAYS OF HAIR METAL. Today, Terra does Warrant's HEAVEN. This is an example of a song I completely fucking hated when it came out, but Terra has made me reevaluate and sort of appreciate. All right, it's still not my favorite — but I definitely appreciate Terra's version of it, whatever the case —
Okay.
One more thing — SPARKY AND MIKAELA was supposed to premiere on XBOX on December 24. Unfortunately, the fucking package containing the file was held up at the airport in Seattle because of the snow. SO – SPARKY AND MIKAELA is now going to debut on XBox on December 31st. I know this is going to ruin Christmas for a lot of you — sorry. Might I suggest your families postponing Christmas for a few days, so you're not too down in the dumps about not having your sexy-teenage-superhero/superpowered-raccoon crimefighting team fix?
Anyway, I am sorry.
Merry Christmas and Go Fuck Yourselves,
James

© 2008 – 2009, James Gunn. All rights reserved.