MY 25 FAVORITE FUCKING SONGS OF 2008
1. NO SONG – Second Band
In 2008, one group stood out above all others – the Swedish THE SECOND BAND. You've probably never heard of them unless you've seen me pumping them in my status updates, or you're a huge GREY'S ANATOMY fan (their wonderful song, WILD IS THE WIND, was featured in the fifth episode of the third season). They have a full three songs in my top 25 this year, and could have easily had more if I'd been more lax about it. Their album, 'The Definite Form', is without a doubt my favorite collection of tracks this year.
I had a difficult time deciding which Second Band song I was going to put in first place, NO SONG or THE KILLER COMEBACK LINE. In the end I went with NO SONG as I find it a bit more emotionally moving, however I could change my mind again tomorrow.
NO SONG is a meta-lament of its own blandness, and ends up being anything but. The second half of the chorus:
I can surely make a new copy of some great song someone has made
But I haven't got anything that is mine.
And later, the singer, Hampus, mourns:
No, we're nothing 'specially original
Just another Swedish indie
Made up of hetereo middle class guys.
Hardly. In a year of twee and trite Swedish I'm-from-Barcelona clones, the greatest Swedish band in years has emerged. Yes, no one knows who they are, and I feel kind of cool being "in the know" – but I will happily give up my cool card for the rest of the world to discover these guys, because you're all missing out on one of the greatest rock bands in existence.
One of the best things about NO SONG is that you can download it for FREE right HERE, along with many more Second Band songs, AND some of their older tunes as well (and, despite GREY'S ANATOMY sucking, be sure to check out the amazing WILD IS THE WIND).
You can also befriend them on their MySpace page. Tell them I sent you.
2. THE KILLER COMEBACK LINE – The Second Band
Download this for free right HERE.
3. SEE THESE BONES – Nada Surf
4. THE WAITRESS – Atmosphere
My favorite hip hop song of the year, about a strange relationship between a homeless man and the waitress who works at the diner where he hangs out to get out of the "Minnesota cold".
5. LET'S DANCE TO JOY DIVISION – The Wombats
I heard this tune on Sirius Left of Center the same day I heard the Hold Steady's SEQUESTERED IN MEMPHIS, and, for the next three days, I played the two songs in a continuous loop on my iTunes. Unfortunately, SEQUESTERED isn't from this year, but the Wombats joyful celebration of the most depressing band ever is one of my very favorites of the year. Meanwhile, I'm composing a sort of sequel: LET'S DANCE TO ELLIOT SMITH!
6. THE WORLD SHOULD REVOLVE AROUND ME – Little Jackie
I actually dig Beyonce's SINGLE LADIES, but Little Jackie put out the coolest pop-soul single of the year. I love the whole album, 'The Stoop,' but this is the one I just can't get out of my head, and I can't sit down while listening to.
7. YOU FOR ME – Terra Naomi
Terra Naomi actually wrote at least TWO songs this year I like even better than YOU FOR ME – NOBODY KNOWS YOU ANYMORE and THE OTHER MAN – both of which she played at her last live show here in L.A. But because they haven't been released, not even on the YouTube or on her website, I'm not including them here. YOU FOR ME will be out on her forthcoming album, along with those others. Until then, here she is performing YOU FOR ME on YouTube:
You can also listen to a streamed recording of it on her website.
8. YOU STOOD ME UP – Benji Hughes
Not only a kickass tune, but the best song from a dude who looks like Philip Seymour Hoffman and Bruce Vilanch fucked and he came out of one of their butts. Probably Vilanch's butt, because I'm pretty sure Hoffman wouldn't take it in the brown from Vilanch. He's got kids! P.S. Both my brother Brian and I have seen Bruce Vilanch on plane flights back to our hometown of St. Louis. I also once sat next to him backstage at a show in protest of Prop 8. I fought the urge to talk to him just because he's famous, as I don't think he's funny. This has nothing to do with this list.
9. THE FUTURE – The Second Band
Download this song for FREE HERE
10. WHITE WINTER HYMNAL – Fleet Foxes
What kind of top song list of 2008 would this be,without Fleet Foxes on it? At first I thought I admired this tune more than I actually liked it, but the little bastard gets better every time I hear it. Fleet Foxes' MYKONOS would have also made this list if it wasn't for the Crosby, Stills, and Nash break in the middle, which gives me the heebie-jeebies. One step too far into Edie Brickell territory, guys! For I second I thought you were some New New Bohemians!
11. TOP DRAWER – Man Man
I loved Man Man's last album, 'Six Demon Bag', especially the song VAN HELSING BOOM BOX, and love this new one, RABBIT HABITS, just as much. Sometimes they're a little TOO Tom Waitsy for me, but I still think they're a magnificent group, and infinitely more interesting than most other stuff out there. Can't wait to see what they do next. You can download TOP DRAWER for free HERE.
12. THE DRUGS DON'T WORK – Terra Naomi
If this wasn't a cover of a song I already loved, I almost surely would have placed it higher on this list. I come close to tears almost every time I hear it, especially when I think of the meaning behind it — a song I originally thought was about doing recreational drugs is actually about the singer's father dying of cancer, and how the drugs are no longer keeping him alive. It's terrifyingly sad, and Terra once again proves herself as one of the greatest pop singers alive.
13. DADDY'S GONE – Glasvegas
Daddys Gone – Glasvegas I suppose this is the losing fathers section of 2008 pop songs – but this one's almost as sad and a lot fucking angrier than DRUGS DON'T WORK. DADDY'S GONE gets extra points because there is no better singing-accent in the world than Scottish. Yes, they fuck sheep, but the songs they sing about fucking them sound rad!
14. SIDEWALKS – Gentleman Jesse and His Men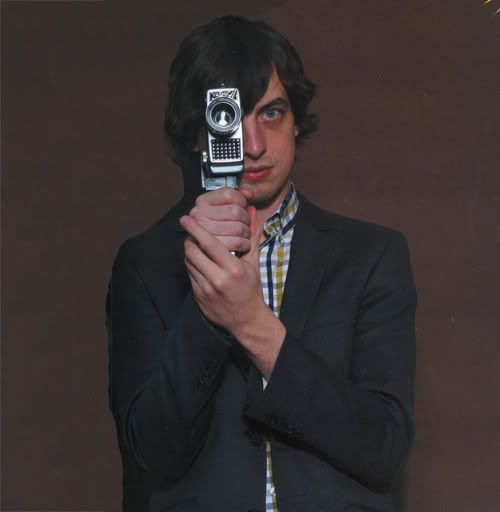 Sidewalks – Gentleman Jesse Being reared on Elvis Costello, Television, and the Jam, Gentleman Jesse has a no-frills retro vibe that I find refreshing. The whole album is really good, and I wasn't sure which song to put on this list. I went with SIDEWALKS mostly because it's the one I find myself humming most often when I wake up in the morning.
15. LOW – Flo Rida featuring T-Pain
Okay, now this one IS a guilty pleasure. I'm embarrassed that this is one of only two hip hop songs on this list, despite other "cooler" stuff out there. If you read my now-deleted blog about being raped by a stripper, you'd know that this song is an appropriate one to include this year. I really didn't want to put it on the list, but I have to admit I've given this fucker a couple of hundred plays and have loved it every time.
16. BLEEDING LOVE – Leona Lewis
Another pure-commercial-pop song I can't help loving. Like THE WORLD SHOULD REVOLVE AROUND ME, I don't consider it a guilty pleasure, though, as it's a marvelously written song, and Lewis's voice is incredible. Embarrasedly, I did hear this song for the first time on American Idol. I was freaked out by how much she blew away not only all of the Idol contestants, but every other "star" who performed on Idol that year (the fact that her face wasn't twisted in a plastic-surgery bouillabaisse like Kenny Rogers, Smokey Robinson, or most those other stars was also a plus. Yes, I know Dolly Parton is charming, but that doesn't excuse the fact that her HEAD IS A FUCKING PANTYHOSE MUPPET).
17. OXFORD COMMA – Vampire Weekend
In a year of bullshit like TWIGHLIGHT, bloodsuckers deserve a fucking break, so thank God for Vampire Weekend. Okay, they may be a little silly, but that's half of what I love about them. The other half of what I love about them is that they're catchy as fuck. As bland-acoustic/fuzz songs so subtle they're practically non-existent take over indie pop, VW's Goth-Hawaiin outlandishness is a welcome shift.
18. THE STRAWBERRY BLONDE – Mike Viola
This is the purest "power pop" song on this list, from a songwriter I've admired for a while, since he released THE CANDY BUTCHERS "Play With Your Head" back in 2002. Although it seems like a simple tune, the songcraft is amazing, and it gets better with repeated listens. You can check it out HERE.
19. SKINNY LOVE – Bon Iver
Finally saves the word "skinny" for pop stars all over the world, after years of being associated with UNSKINNY BOP. By the way, I wrote new lyrics to UNSKINNY BOP:
Unskinny bop
Just blows me away
Unskinny bop, bop
All night and day
FUCK YOU, POISON!
What do you think?
20. MY TWO FEET – Old 97's
This has been a year of mildly disappointing releases by some of my favorite artists, including Elvis Costello's MOMOFUKU, Alice Cooper's ALONG CAME A SPIDER, and Old 97's BLAME IT ON GRAVITY. Of those albums, I like BLAME IT ON GRAVITY the best, and like this tune the best off all three of those albums (Costello's NO HIDING PLACE almost made this list, however).
21. TRAVEL IN TIME – Marching Band
Travel In Time – Marching Band More fucking Swedes.
22. TEN DEAD DOGS – Wild Sweet Orange
23. THAT'S NOT MY NAME – The Ting Tings
Thats Not My Name – The Ting Tings
Although this is the song I'm most afraid of being embarrassed by in six months, I'm including it anyway – if only because the layering of vocals and sounds at the end rocks my world and gives me mental pre-cum.
24. YOU DON'T KNOW ME – Ben Folds featuring Regina Spektor
Very catchy likable song from one of my favorite musicians, which probably fell a few places on the list once I saw the Godawful video, which bums me out on a number of levels – firstly, it doesn't feature the second singer in a duet (wise choice, Regina), and, secondly, it has Americans engaging in the timelessly completely-fucking-unfunny British tradition of men dressing up as women, a pet peeve of mine. (Why am I being so nasty in a blog dedicated to celebrating the best music of the year? Because it's late and I'm bitter, that's why.) Exhibit motherfucking A:
25. SCAPEGOAT – Hajen
Another Swedish act even less known than Second Band. It was between this and Sigur Ros's GOBBLEDIGOOK — but, because that song is on every single fucking best-of-the-year list, I thought we'd give Hajen a chance. You can download her tune for free HERE. Like so much cool Swedish stuff, I found her on the spectacular SwedesPlease.net, which was a great resource for music over this past year.
And that's my list. I may or may not have more lists soon.
Until then, go fuck yourselves (and listen to some catchy Second Band while doing it…)
James
© 2009, Just Linda. All rights reserved.