BEHIND THE SCENES ON JAMES GUNN'S PG PORN: ROADSIDE ASS-ISTANCE…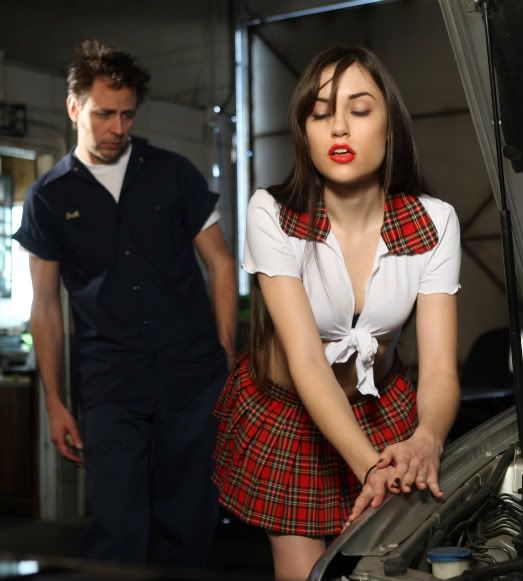 I just got home from my brother Sean's and saw that the new PG PORN episode, ROADSIDE ASS-ISTANCE, with myself and Sasha Grey, just went up. You can check it out by –
clicking HERE and going to Spike.com/pgporn.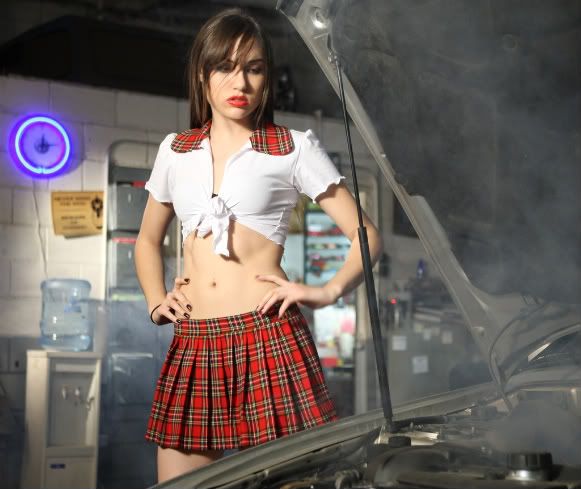 Ms. Sasha Grey.
Please do me a favor, and sign-up and RATE and COMMENT on the piece on Spike's web site. It will help a lot. And, even more so, please post bulletins here on MySpace and email it out to all your friends – even your old 2nd grade teacher Sister Rapheline, who is probably not-at-all horny and is jonesing for some porn with absolutely no fucking whatsoever! Come on, you know she loved NEW WAVE HOOKERS 2 for the plot alone!

A little something for the ladies…
But, honestly, we really need YOUR help in spreading the word.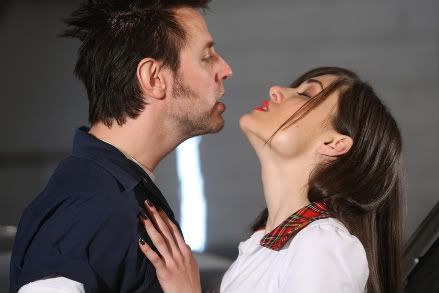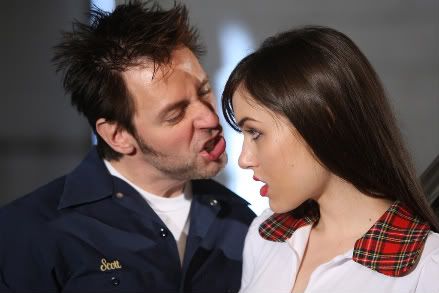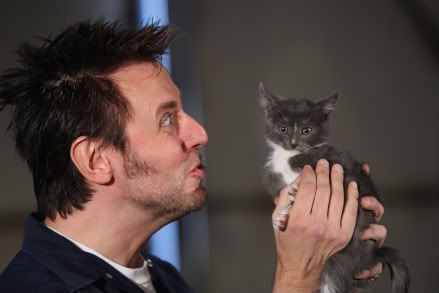 Below are a few facts from the set of JAMES GUNN'S PG PORN: ROADSIDE ASS-ISTANCE:
– This was actually the first episode of PG PORN we shot, before NAILING YOUR WIFE – it was, essentially, the pilot. We shot it over a year ago.
– Although this was the first episode, Sasha wasn't the first adult actress on board the PG PORN SERIES. That was Belladonna, who we cast in GENITAL HOSPITAL (the 2nd episode we shot). But Bella's schedule was busy at the time, and she wasn't able to immediately shoot like Sasha was.
– The budget was under $2,000.00.
– Many people will notice a joke in this is similar to a joke in the fake trailer from SCREAM QUEENS that ended up being the "Clip of the Year" on Talk Soup. That is, the "And by record, I mean, 'VAGINA'" moment. We actually shot this joke first. The morning we were going to shoot the SCREAM QUEENS trailer, I decided to throw this joke in there, thereby ripping myself off. Because getting the Clip of the Year on Talk Soup was the proudest moment of my life, I don't regret it.
– Sasha Grey came in remarkably prepared – she knew her lines backwards and forwards and had the whole thing worked out. Unlike a lot of adult actresses, she is even prettier in person than she is on screen.
– After this, Sasha Grey was cast as the lead role in Steven Soderbergh's new film, THE GIRLFRIEND EXPERIENCE. Although she never told me this was due to her performance in PG PORN, I'll take for granted that this is the case.
– Brian and Sean and Pete Alton helped a lot in directing this thing, since I was on screen the whole time. Trying to focus on both can be frustrating at times. This was the first time I had directed myself in a scene since my cameo in SLiTHER.
– The kittens featured in the episode were cute as fuck. We borrowed them from a Kitten Rescue foster mother and gave Kitten Rescue a sizable donation in return.
– But those little guys were still a pain in the ass to shoot, and kept crawling out of the box and getting away.
– Although it was the first episode we shot, Tyler Bates didn't do the score for it until last week. I think his music really helps the piece move along. A few people have asked me if they could get the music for PG PORN – well, we're working on a deal with iTunes to carry all of Tyler's score for the pieces. I'll let you know when and if it happens.
Okay, that's it for now. I'll answer all your questions below. And we'll be posting more behind the scenes on Spike next week. Thanks for helping to spread the word – my brothers, Pete, Sasha, myself, and the whole PG PORN gang truly appreciates it!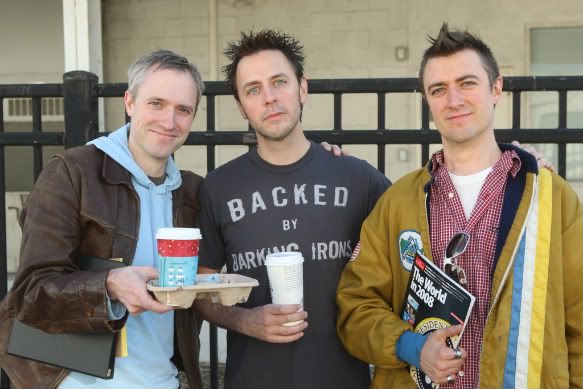 The creators of PG PORN: Brian Gunn, me, Sean Gunn
Go not-fuck yourselves,
James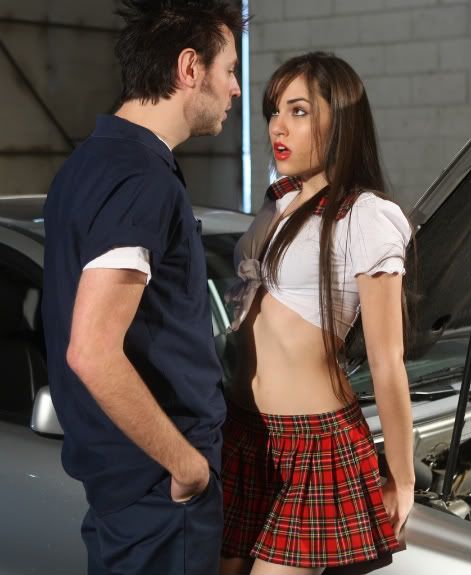 © 2009, James Gunn. All rights reserved.