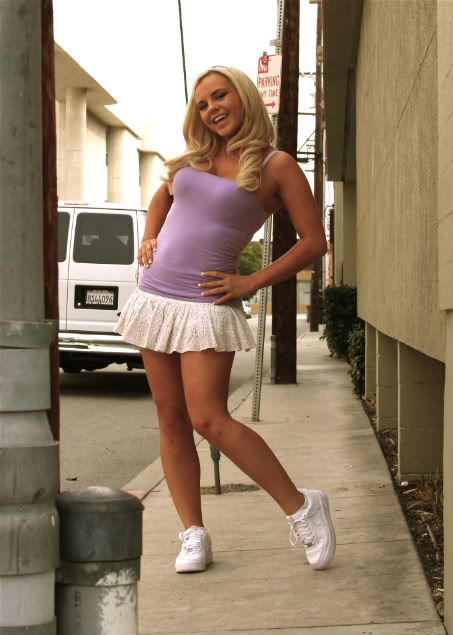 FIRST
Due to popular demand, here is the PG PORN: HELPFUL BUS Cast List

HAVANA BOB – Craig Robinson

JASON – Sean Gunn

CAMERAMAN – Peter Alton

BLONDE GIRL IN WHITE SKIRT – Bree Olson

HOBBLING WOMAN – Mara Casey

GUY WITH KEYS – Brian Gunn

OLD WOMAN – Lylah Wood (who was awesome!)

SEXY GIRL IN SHORT DARK DRESS – Mikaela Hoover

GIRL IN PURPLE TOP – Samantha Yonack

GIRL IN SHORTS – Diana Dencker

GUIDO DUDE – Stephen Blackehart

BLACK SLUTTY GIRL – Marie Luv

WHITE SLUTTY GIRL – Sarah Agor

YOUNG BOY 1 – Jaz Johnson

YOUNG BOY 2 – Cameron Monaghan
SECOND
Unbelievably, PG PORN: HELFPFUL BUS has already made it to THE FRONT PAGE OF DIGG. It took us almost two days with NAILING YOUR WIFE and ROADSIDE ASS-SISTANCE. We never made it with SQUEAL HAPPY WHORES (because we were taken down). So this is, for us, unprecedented! Thanks for all your help!

And please continue to help us by posting it on your Myspace and Facebook pages, sending it around through email, DIGGING it (yes, still!), making comments on the Spike page, and so on.
Just watch it HERE!
THANK YOU!!!
James
© 2009, James Gunn. All rights reserved.