While cleaning my office the other day, I came across a huge stack of SLiTHER test posters that were designed by Universal marketing and were, for one reason or another, nixed. I thought I'd have them scanned and share them with you (there are actually a ton more than this, but I picked some of the more interesting ones).

To make this more fun, ONE of the posters below was actually my choice for the movie poster over and above the one Universal eventually went with. If you're the first person to GUESS THE CORRECT POSTER, I'll send you a SIGNED SLiTHER MOVIE POSTER. And when I say it was my choice for the poster, know I'm not including the taglines on the posters, just the graphics. These tags were all just random ideas the marketing folks were tossing out.

Did Universal make the right choice? What's your favorite?
For reference, here is the poster Universal eventually went with (and the poster you'll receive, signed by me, if you win this contest):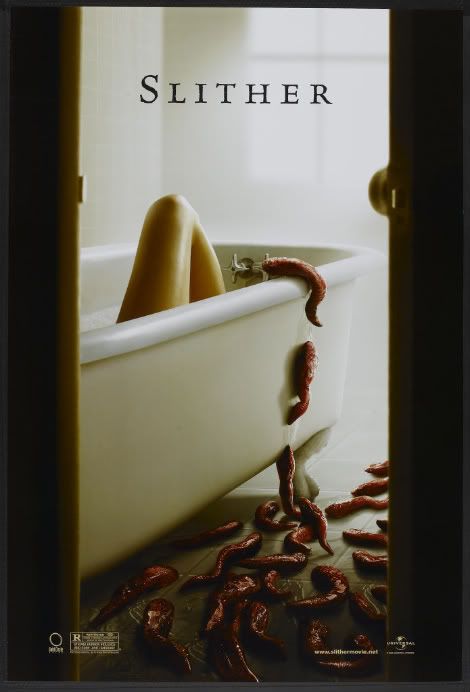 And here are the test posters:
A)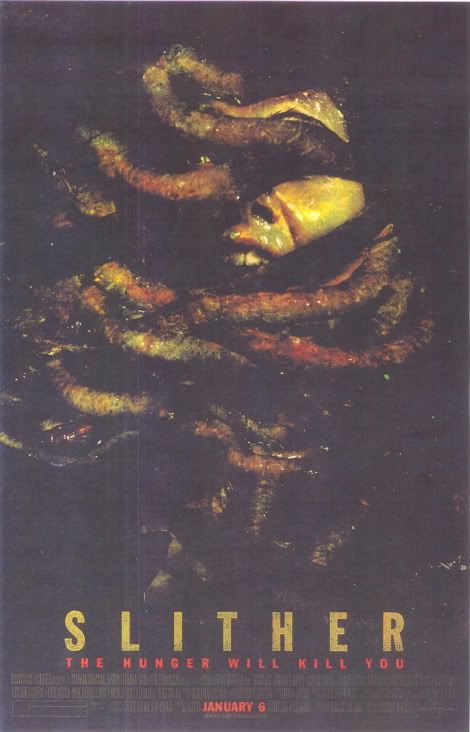 B)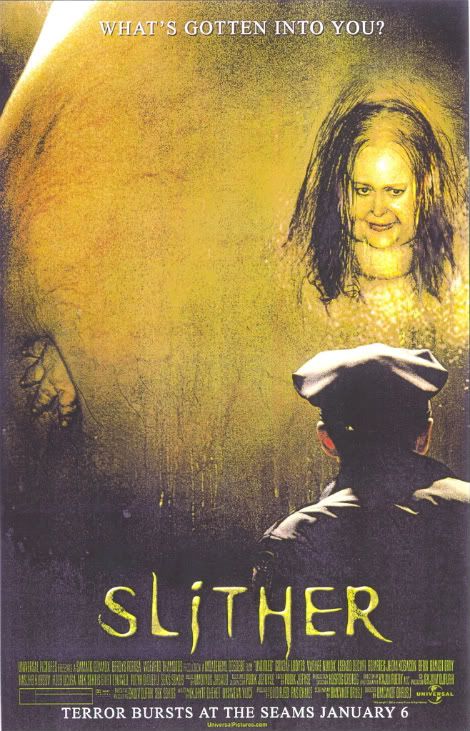 C)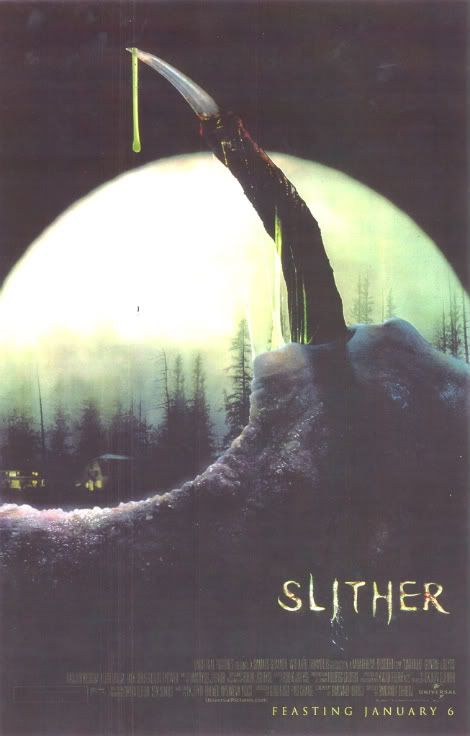 D)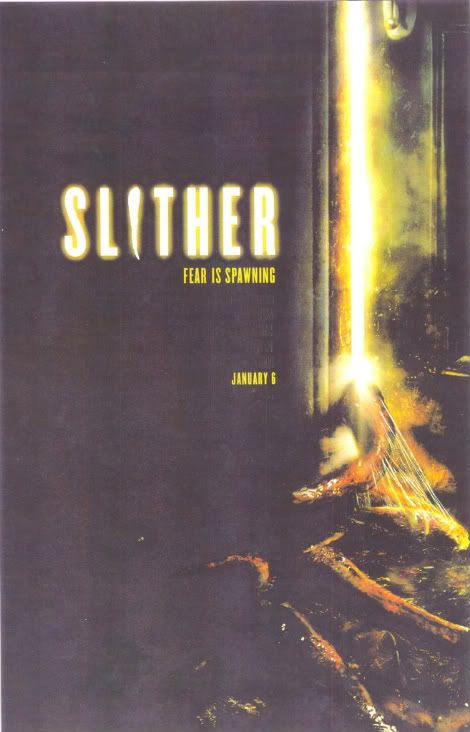 E)
F)
G)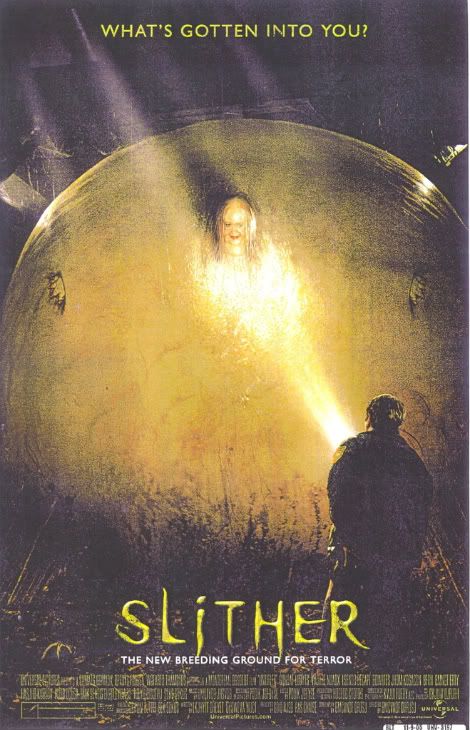 H)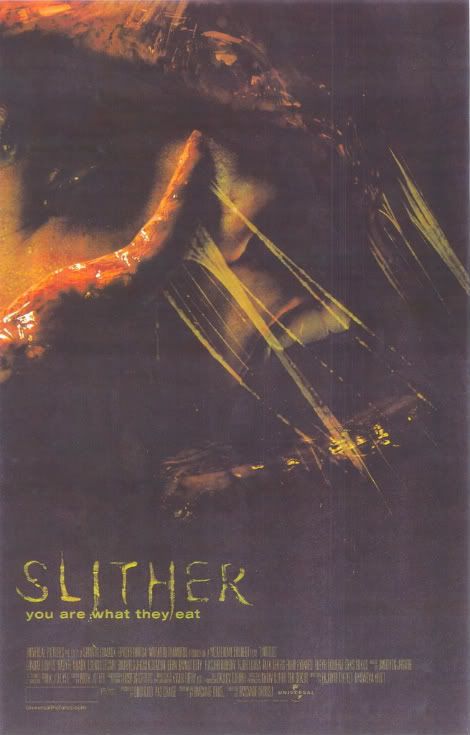 I)
J)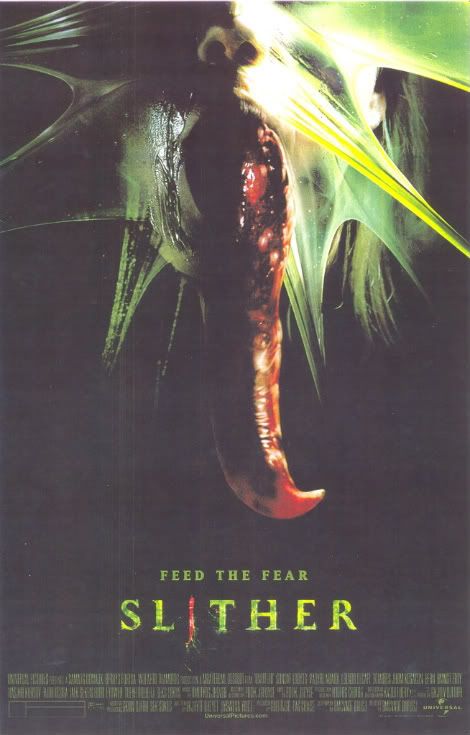 K)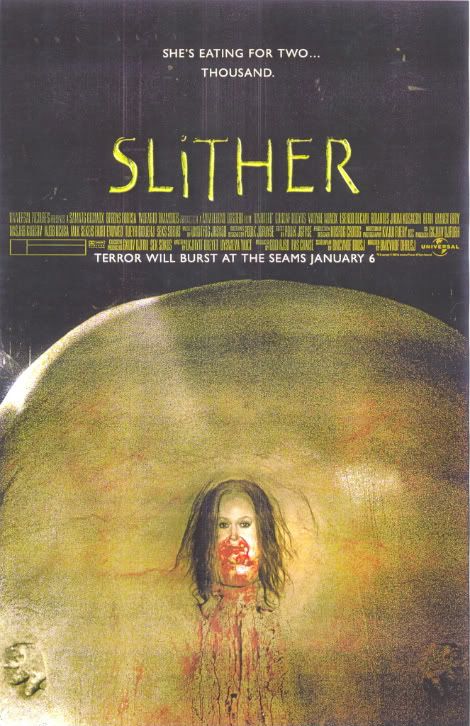 L)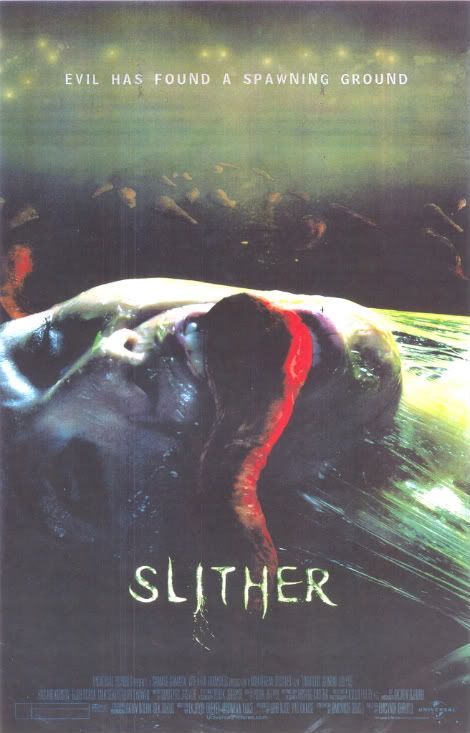 M)
Also, for the hell of it, here are, respectively, the U.S. and the European video covers: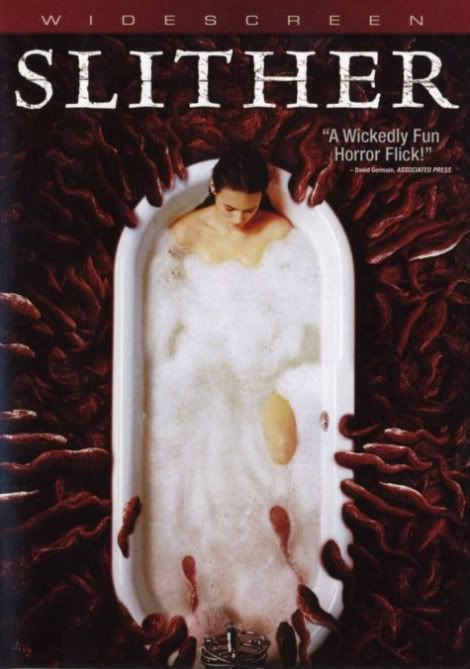 MEANWHILE,

Go watch PG PORN: HELPFUL BUS HERE.
You can still buy SLiTHER on DVD HERE.
Talk soon,

James
______________
THE CONTEST IS OVER! And the winner is…
LULU LAW, who guessed E!
The truth is I liked a lot of these posters better than the one we actually went with, but my favorites were the ones with Kylie's mouth being invaded by a slug. I also loved J, but was afraid people might think the thing sticking out of her mouth was a big tongue!
Anyway, that's it! LULU – please send me or Linda the webmistress a message with your mailing address and I'll get you out that signed SLiTHER poster right away.
And we'll have more contests in the near future, giving away more cool shit, including SLiTHER SCRIPTS signed by the entire cast, including Nathan Fillion, Elizabeth Banks, Michael Rooker, and Jenna Fischer. So please sign up for the JamesGunn.com site so that you can play!
Do any of you guys think the poster we went with was the best? I'm curious! Let me know!
© 2009, James Gunn. All rights reserved.