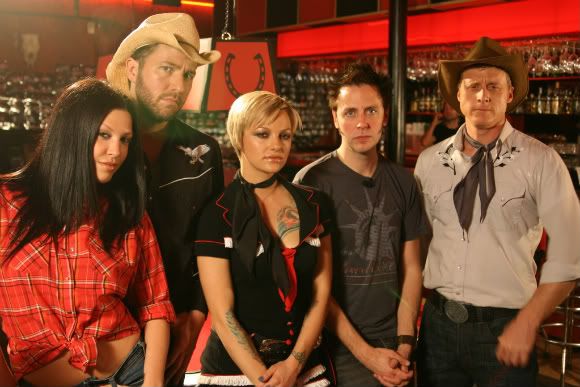 This is the exclusive FIRST-EVER photo from PG PORN: HIGH POON!
Recently, that Susan Boyle video from BRITAIN'S GOT TALENT surpassed the all-time, one-week video hits record with over 66 million hits!! (The previous record was in the 30 million range for Tina Fey as Sarah Palin). This is an amazing testament to the power of UNATTRACTIVE WOMEN WITH SOMEWHAT ABOVE AVERAGE VOICES!
That said, Susan Boyle, we here at PG PORN challenge you to a showdown! That's right, bitch! ONE WEEK FROM TODAY, on Tuesday, April 28, the new episode of PG PORN, HIGH POON, airs exclusively on Spike.com/pgporn. The episode stars Serenity's Alan Tudyk, Cock Happy 2's Belladonna, Loveline's Ted Stryker, the internet's own me, and featuring a special appearance by Bitchcraft 4's Roxy DeVille.

PG PORN: HIGH POON is going to beat your record, you Scottish whore! We are going to get at least 67 million hits in ONE WEEK.
People are telling me this goal is unrealistic. PG PORN is Spike.com's biggest hit ever, but, even still, our most popular episode only has 2.2 million hits – and that's after a few months. Well I have something to say to all of you – FUCK YOU, DESTROYERS OF DREAMS! I believe in the power of positive thinking, and that is why PG PORN is going to metaphorically BASH SUSAN BOYLE'S FACE IN WITH A SHOVEL 'TIL IT'S A MUSHY PULP!
With your help, we can spread our Western-themed Non-sexual Porn all over the Globe! We'll see you there in ONE WEEK!
So long, pardner!
James
Just a couple days for you to GO REGISTER NOW to be a part of JamesGunn.com, so you'll be eligible to win a FREE SLiTHER SCRIPT signed by Nathan Fillion, Elizabeth Banks, Michael Rooker, Jenna Fischer, Gregg Henry, Tania Saulnier, and myself. We will pick from ALL registered members at random in just a few days. If you're already registered, you are already eligible.
Befriend me on Facebook or Twitter.

© 2009, James Gunn. All rights reserved.