Just found this. Think it's kind of fun. Me, Mikaela Hoover, my brothers Sean and Brian, and Craig Robinson get a visit from Jace Hall onset at PG PORN: HELPFUL BUS.

From Crackle:

And, of course, the new episode of PG PORN: HIGH POON, starring Alan Tudyk, Belladonna, Ted Stryker, and more will premier this Tuesday, April 28, exclusively on spike.com/pgporn.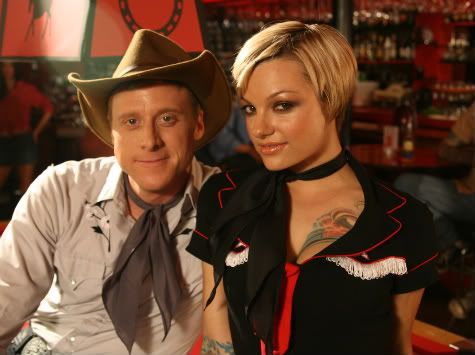 And the March of Dimes Tweetathon is going until 12 midnight tonight! For every new follower I get, I'll give a dime to the March of Dimes, up to $1,000.00!
Just follow me here.
Just a day or so left for you to REGISTER to be a part of JamesGunn.com, so you'll be eligible to win a FREE SLiTHER SCRIPT signed by Nathan Fillion, Elizabeth Banks, Michael Rooker, Jenna Fischer, Gregg Henry, Tania Saulnier, and myself. We will pick from ALL registered members at random in just a few days. If you're already registered, you are already eligible.
Befriend me on Facebook or Twitter.

© 2009, James Gunn. All rights reserved.