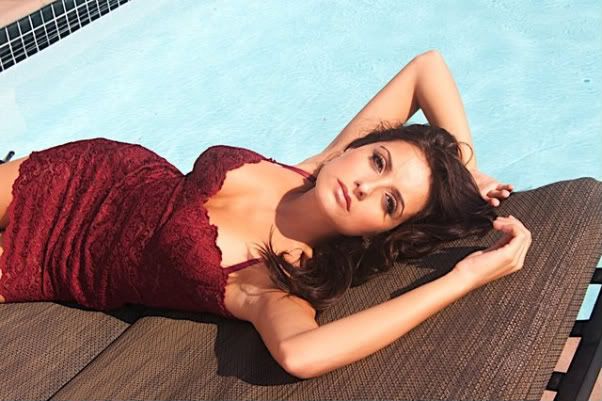 I'm proud to announce that Mikaela Hoover, the star of Sparky & Mikaela, PG Porn: Helpful Bus, and Sorority Forever, and my dear friend, is going to start a regular horror movie review column here on JamesGunn.com. Mikaela is an enormous fan of horror films, and we're proud to have her aboard! To get to know Mikaela and her taste a little better, I asked her for a list of her four favorite horror movies. Here we go! –
1. SCREAM
This is my all time favorite horror film. Everything about this film is brilliant. This is the film that introduced me to the horror genre as a teenager. Before this film I thought that horror films were disgusting and had no real story line. I thought they were all about tits, sex, and blood. My opinion of the people who watched these films were that they had something seriously wrong with themselves and I refused to take any part in it. The second I saw the trailer for Scream I knew there was something different about the film. Something sexy and intriguing that no other horror movie could offer. I begged my parents for weeks to let me see this film.

I will never forget sitting in the movie theatre with my dad (because I was only thirteen) and my uncle and cousin. After the first scene with Drew Barrymore my father turned to me with a terrified look on his face and said "If you are scared and want to leave I totally understand." Granted I stayed and this turned out to be only one of the seven times I went to see this film in the theatre.

After Scream I became obsessed with everything about the film. It is when I discovered my love for Wes Craven and when I went out and rented every film he had ever made. Which introduced me to my second favorite horror film of all time……

2. A NIGHTMARE ON ELM STREET

Freddy Kruegar is both terrifying and in some strange fucked up way a little lovable. He is 100% evil yet for some reason you find yourself drawn to him. The film says Freddy was a child molester before he was burned to death but I refuse to see him in such a disgusting light.

As most people know, Freddy gets you when you're sleeping so after seeing this film you try to stay awake. Wes actually got the idea for the film from a real life story of a boy who died in his sleep from a nightmare. I myself have never had a nightmare of Freddy but I am sure if I did I would ask for his autograph for being such a bad ass.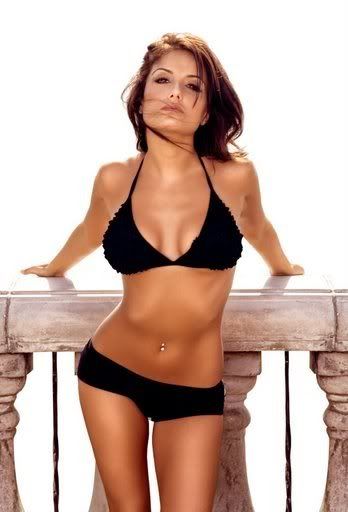 3. THE SHINING

I was at a Lakers game the other day in the family room eating dinner. I got up to the buffet line and heard the most unmistakable voice tell me how good he thought the onion rings were. I knew right away I was about to have a conversation with the star of one of my favorite movies of all time, Jack Nicholson. I only wish I would have made him say "Here's Johnny"..I probably would have fainted!

The Shining is one of those films that once you see it you are truly damaged for life. The images in that film are some of the scariest ever!!! The blood in the hallway, the creepy twins, the old lady in the bathtub… the list goes on. I love this film so much but it is one of the very few I refuse to watch alone in the dark by myself. The hotel in the film is always on The Travel Channel's ten most haunted places. I have yet to go but am dying to!!!!
4. THE EXORCIST

I can honestly say after watching this film for the first time at the age of thirteen I slept with the light on for 2 months. This film scared the life out of me. I tried to pray to God that I would stop being so scared after watching this film, but I knew God could not help me. There is nothing scarier than the devil and this movie proves it over and over again.

A little innocent girl is taken over by a demon who refuses to leave and hurts everyone around her. This film is also based off of a true story of a boy who was possessed by the devil. He didn't end up killing anyone but he stabbed his priest with a bed spring in the hospital.

A year after seeing the film I made my dad take me to Washington DC to the house it was filmed and those famous steps. Apparently I was a very disturbed child:)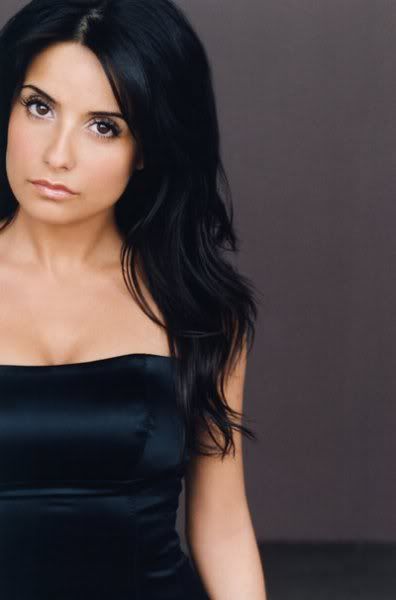 James' side notes –
1) What a shock that Jack Nicholson talked to Mikaela out of the blue.
2) The young priest from the actual reputed exorcism incident, Father William Holloran – was my theology teacher in high school. He was a nice man, but extremely fucked up, and would look sad when you asked him about the exorcism. He was also a drunk, who often would show up to class inebriated, or he wouldn't show up at all. I think he cleaned up in later years, and he did at least one series of filmed interviews about the actual exorcism before he passed on.

Anyway, thanks, Mikaela! Look forward to more horror movie reviews (and pictures) from Mikaela.
You can become a fan of Mikaela Hoover on Facebook HERE. (That's right! Go do it now!!)

REGISTER HERE to be a part of JamesGunn.com.

Befriend James on Facebook or Twitter.

© 2009, James Gunn. All rights reserved.