by Sean Gunn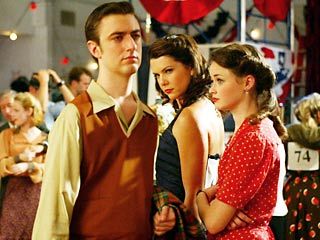 If you want to know the criteria I use to determine whether or not a track should be considered "underground", I'll be writing a post soon that will go into more detail. For now, check this out:

100. Digest the Hardcore Onry Ozzborn
99. Leanni Lea Penuckle

98. Macro/Micro Mayday
97. Sirens Panacea
96. Black Royalty Bronze Nazareth
95. Severed Organs Circle of Tyrants
94. Barcode Verbal Kent

93. Walking Away Brother Ali

92. Positive Contact Deltron 3030
91. Evil Shit Necro
90. Antemeridian Count Bass D
89. Matt and Nate Grand Buffet
88. Hourglass Cunninlynguists
87. Full Time B-Boy Foreign Legion
86. No Snakes Alive MF Doom & MF Grimm
85. Skwad Training Artifacts
84. Let Me Watch Viktor Vaughn (f. Apani B.)
83. 1000 Deaths Aesop Rock
82. No One Loves Me Moka Only
81. Freestyle Rhymes Chino XL
80. Latyrx Latyrx
79. Heavy Ceiling Deep Puddle Dynamics
78. Just a Feelin' Majik Most (f. Celph Titled)
77. Nothing Without You Pigeon John

76. Jane Fonda Mickey Avalon

75. Inherited Scars Sage Francis

74. Murs Day Murs & 9th Wonder
73. Where's Brooklyn Ac? Block McCloud (f. Mr. Met, Pumpkinhead, War Bixby)
72. Open the Mic Odd Couple (f. Celph Titled, Jay Love, J-Zone)
71. Weededed Lootpack
70. Clear Blue Skies Juggaknots
69. Come One Come All Zeph & Azeem
68. Prince Charming Brother Ali

67. Say Hey There (Gotta Go to Mexico) Atmosphere
66. Easy Cause It Is Typical Cats
65. Slums Reavers
64. Fumbling Over Words That Rhyme Edan

63. I Wanna Go Home Prozack Turner
62. Morning After Pill Louis Logic & J.J. Brown

61. And So Boot Camp Clik
60. The Nine Psalm One
59. Straight Flowin' on 'Em Motion Man
58. Lost Cool Calm Pete

57. The Woman With the Tattooed Hands Atmosphere
56. Neo-Tokyo MC Esoteric (f. Eddie Meeks, Main Flow)
55. Holdin a Jar 2 Cage
54. Uprock Diverse
53. Snake Bite Myka 9
52. Claxx on the Traxx Slaine
51. Can't Save Typical Cats

50. Live From the Plantation (live) Mr. Lif
49. Vomitspit MF Doom
48. Primo's Four Course Meal Celph Titled
47. Take the Edge Off Adverse
46. Scars and Memories MF Grimm

45. Blood In Blood Out Jedi Mind Tricks

44. Rhymes Like Dimes MF Doom
43. Partnas Confused Masters of Illusion
42. High Tithe Qwel & Meaty Ogre
41. There She Goes John Robinson
40. 9-5ers Anthem Aesop Rock
39. Fazers King Geedorah
38. Interlude Cocktail Freestyle Mekalek (f. Cool Calm Pete)
37. Great Day Today Madvillain
36. StuftStarvn Nathan Nice
35. A.C.W.A.L.L. Babbletron
34. Citrus District Myka Nyne
33. Perfect Person 7L & Esoteric
32. Turntable Science DJ Skully (f. Celph Titled)

31. Forest Whitiker Brother Ali
30. Primitive Plus Edan
29. Rule by a Fool Louis Logic & J.J. Brown
28. Firstwordsworse C-Rayz Walz (f. El-P)
27. Catalogue Mudkids
26. Real Eyes Quasimoto
25. 3000 Dr. Octagon

24. Doomsday MF Doom

23. Dead in Motion Antipop Consortium
22. Straight Off the D.I.C. Cannibal Ox
21. Beatslope (El-P Remix) Hangar 18

20. A Sad Day for Investors Sole
19. Old Paul MC Paul Barman
18. Battle Me C-Razy Walz
17. Bad Touch Example Company Flow
16. Apt. A, Pt. 2 cLOUDDEAD
15. Raindance Josh Martinez & DJ Moves
14. Decapitation Free Micranots
13. Somersault DangerDoom
12. I'm Gonna Kill You Juggaknots
11. [untitled track] Buck 65
10. Promised Land Edan

9. De La Souls P.O.S.
8. The Movement [4AM Remix] DJ Zeph (f. Azeem)
7. Honest Expression Binary Star
6. Lefty's Lament Busdriver
5. Another Tomorrow Metropolis Now
4. Krazy World King Geedorah (f. Gigan)
3. Reinventing the Wheel Typical Cats
2. Uphill Climb Josh Martinez

1. Daylight Aesop Rock
You can follow Sean Gunn on Twitter HERE. (That's right! Go do it now!!)

REGISTER HERE to be a part of JamesGunn.com.

Befriend James on Facebook or Twitter.

© 2009, James Gunn. All rights reserved.