All right, I'm not 100% a cynic and a bastard. Yes, I know this is in reality the dumbest deer in the world who just thinks this cat is its fawn, and the cat is just getting whatever the cat can get, as cats are prone to do… but it's still CUTE AS FUCK.
Thank you, Cute Overload, for turning me onto this video and tons of other cool, adorable shit that I'm embarrassed to post, like this cat photo: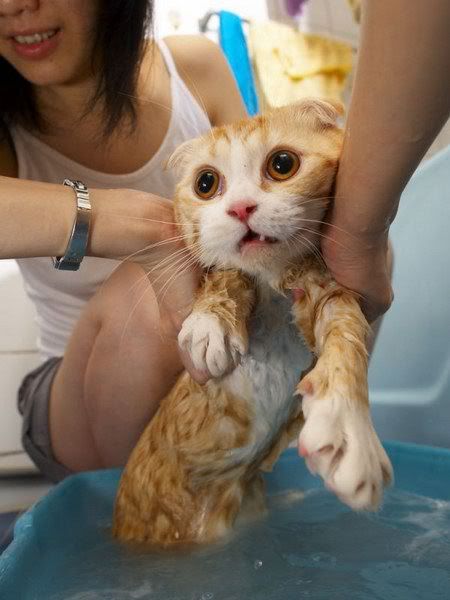 Even though I'm sure this fucker needs a bath, the sorry look on his face makes me want to stab those women for him. I'll take care of you, little fella. Those bitches are going down.

Befriend James on Facebook and/or Twitter.

REGISTER HERE to be a part of JamesGunn.com.
© 2009, James Gunn. All rights reserved.