Two of my best pals, Michael Rosenbaum and Linda Cardellini, took me out for my birthday last night. Rosenbaum arrived to my house first, and he brought me this special monkey.
It's still attached to my railing downstairs. And by "railing downstairs" I do mean "penis." I'm walking around all day with an inflatable monkey tied to my dick. I have an important meeting later today, that might be a little awkward. But, fuck it, it's the day after my birthday!
Anyway, then Linda arrived. She brought me this cookie:
(Well, it didn't look like that when she brought it).
She also brought this card:
The little squirrel says "Rosey," the bear says "James", and the deer says "Linda." My hat says "birthday boy." This is a depiction of the three of us going out on the town for my birthday. This card was about to come true!
She and Rosenbaum together bought me this shirt: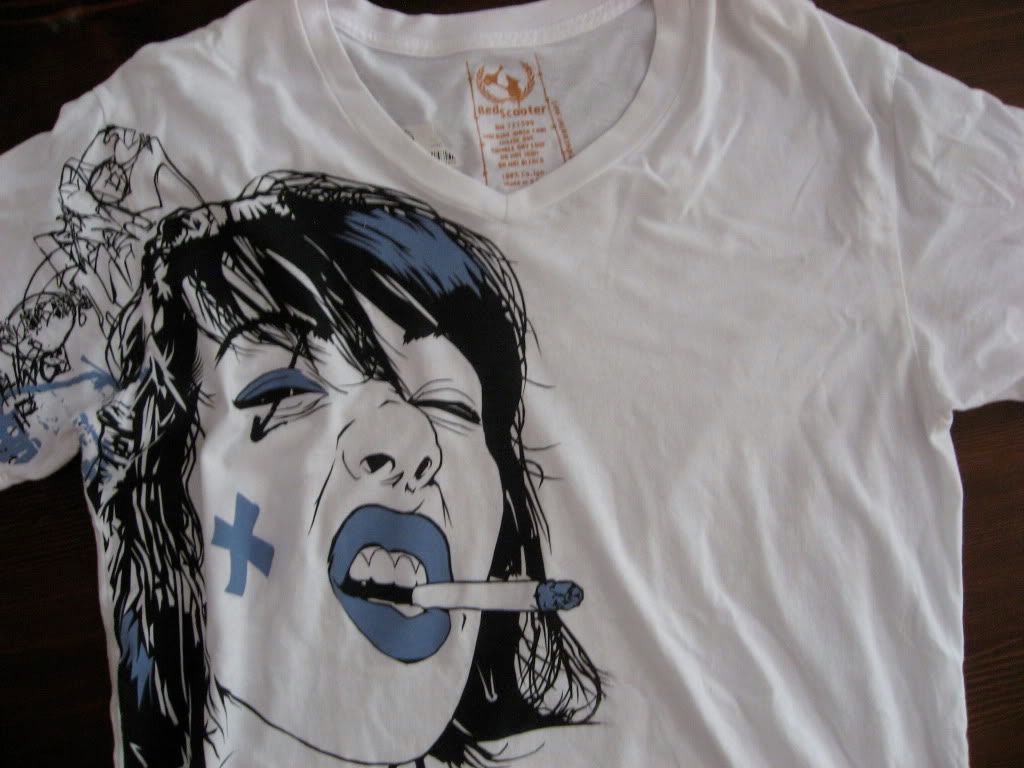 And these stickers, which will look awes on my Trapper Keeper:
Then they took me to one of my favorite sushi restaurants, Asanebo, and we had an incredible meal. (Well, Rosey and I had an incredible meal – Linda ate chicken). We took a photo and for some mysterious reason Rosey held up a plate of food in front of my face: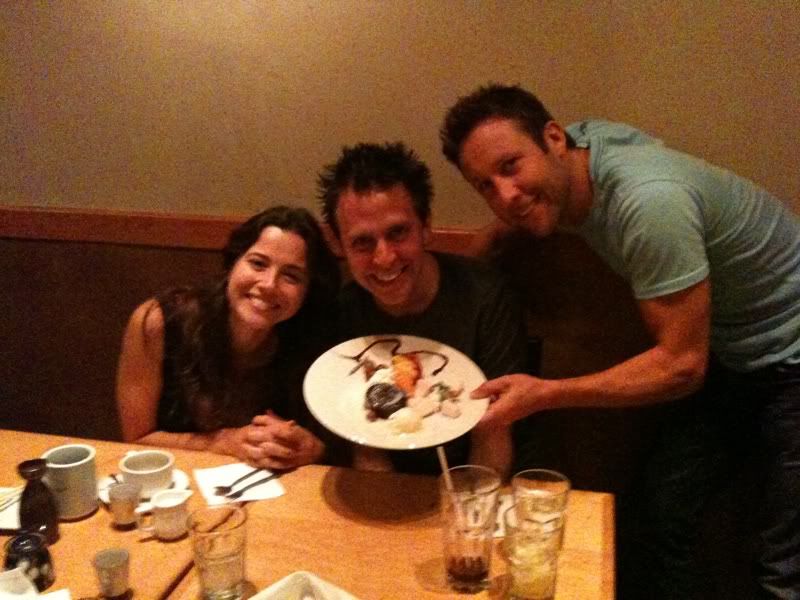 Then we went to play arcade games and putt-putt. Linda and I were killing giant spiders and Rosenbaum decided to document this:
He took a lot more video, which I will spare you.
I beat Linda and Rosey in skee-ball, which was expected (I am pretty good at skee ball). But I am not so good at golf. So I was very happy to have won our game of miniature golf. Here is the proof: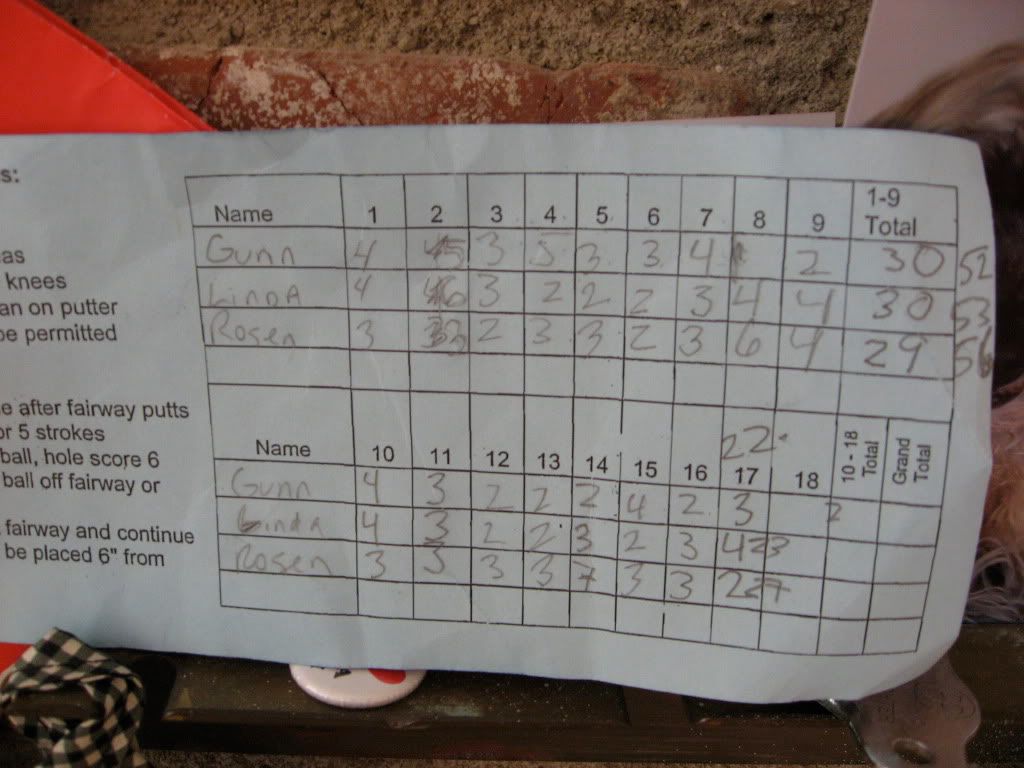 Afterwards, we turned in all our tickets. Rosey picked out a little rubber hand thing, Linda got some candy, and I chose this ruler:

I might use those stencils to write a letter to someone later on, maybe the hot chick who lives down the street. I'll put it under her windshield wiper, and it will say something like, "I am watching you," or something really sweet like that. She'll start having romantic fantasies about the mystery man who did it. The follow up, "Your days are numbered, whore," will be even more alluring.

After we closed the arcade down we went back to my place and ate that cookie (pictured above) and stayed up talking about bullshit.

Best birthday ever.

James

Befriend James on Facebook and/or Twitter.

REGISTER HERE to be a part of JamesGunn.com.
© 2009, James Gunn. All rights reserved.