This Saturday I spent a few hours at the Scream Queens open casting call in Los Angeles. A couple hundred girls showed up, and had to wait outside in the Valley in 105% heat –


Now that's dedication! They're all to be commended. However, there was only one girl who figured out a way to be ASSURED of a callback –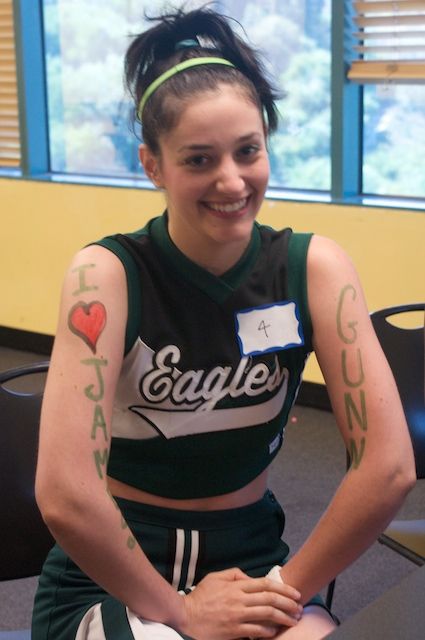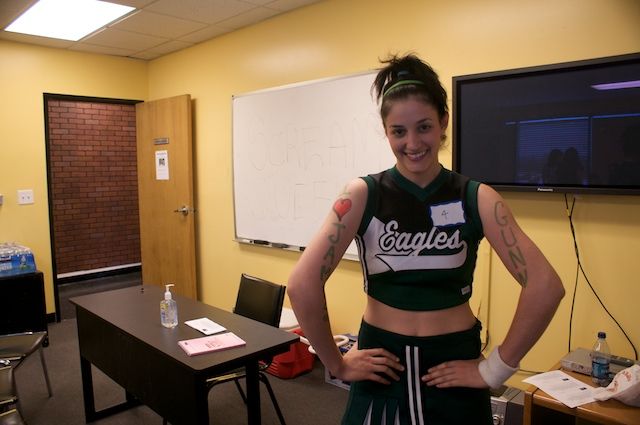 Unfortunately this lovely arrived early on the scene, before I was there, and we didn't have a chance to meet. But something tells me she probably knows this blog exists. And the best part? I heard she was a pretty good actress as well. She also inspired me. If I ever get married again, I'm going to make sure my wife paints her body like this every morning.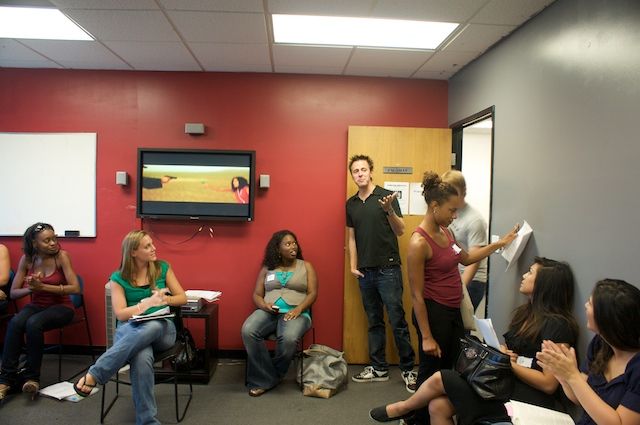 When I arrived I surprised one of the waiting rooms with an entrance and little pep talk. One of the actresses who was friends with Tanedra (last year's winner) texted her and said, "John Homa is taller and much better looking in person" (I'm not making this shit up).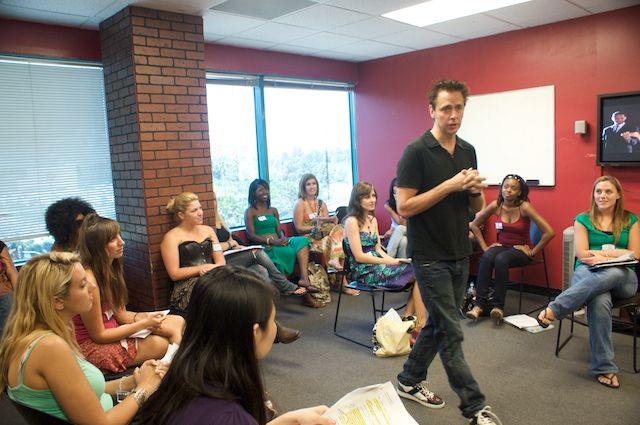 I tried to give the girls the best advice I could. I said, firstly, it would be better if you all went to the bathroom now and used eyeliner to write "I love James Gunn" on your bodies. However, the only way to make SURE you have a place on the actual show is to have sex with my brother, Sean Gunn, who hasn't been on a TV show for two years and has had a much harder time getting laid than he once did. He's my little brother and I love him. And if you want to be a Scream Queen, you'll love him too (I used air-quotes around the second "love.")

Well, okay, actually I told them what I'll tell all the rest of you who are still going to audition – BE BOLD AND BE HONEST. This is first and foremost an acting competition, so make real choices with your audition scenes. Don't just mumble your way through them. Make bold choices. Show your emotions. Have fun. Take risks. It is, secondly, a reality show. This means we want interesting people on the show. This doesn't mean make up some ridiculous character who you have to pretend to be for three months. It means be honest – share what's on your mind. Tell the truth about who you are. People who are fully themselves are the ones who make the most interesting and charismatic reality show "characters." So don't hold back yourself and your thoughts!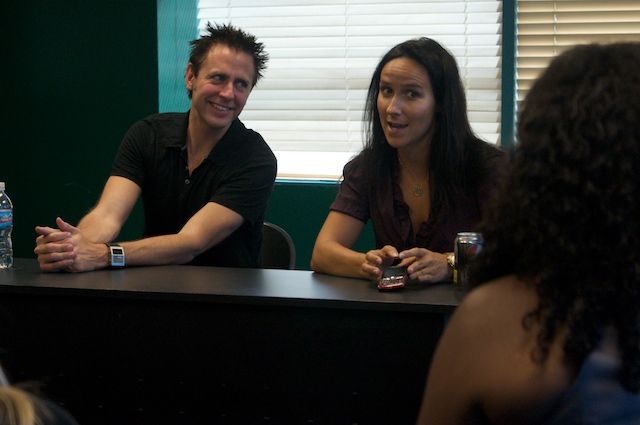 I sat in with Dana Lynne Tomsic, our casting director, on some of the casting sessions. We'd have five girls come in at a time. We'd question them about themselves – who they are, where they're from, and why they want to be on Scream Queens.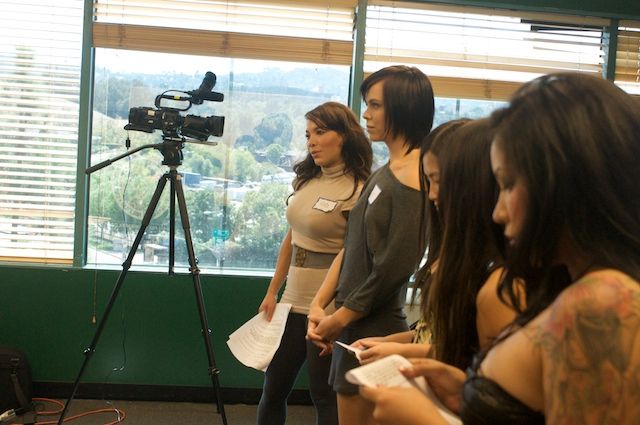 Then we'd have them stand up and run through a short monologue one after the other. You can be sure that there were a lot of pretty bad performers who came in — but I was also surprised to see a couple of very good ones.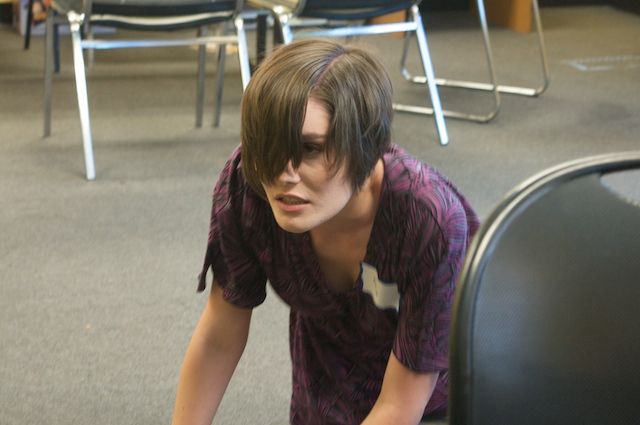 This girl was one of the actresses I liked a lot; she was funny as hell. Along with another couple dozen girls from the day, she'll get a callback and have to come into the office here in LA this week to be put on tape.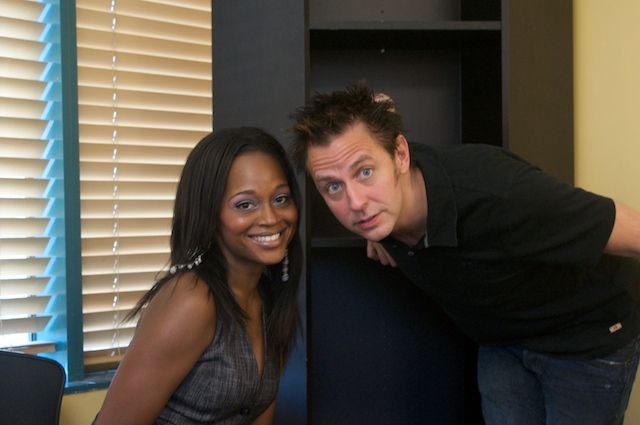 After a couple hours of watching auditions, SCREAM QUEENS 1 winner/star of SAW 6, Tanedra Howard showed up. It's been a lot of fun hanging out with Tanedra outside of the competition. On the show, she was very stressed out and serious when she was around me, but with all of that pressure gone she's just an awesome person, and extremely funny. I think it was an interesting experience for her, being on the other side of the casting table for once.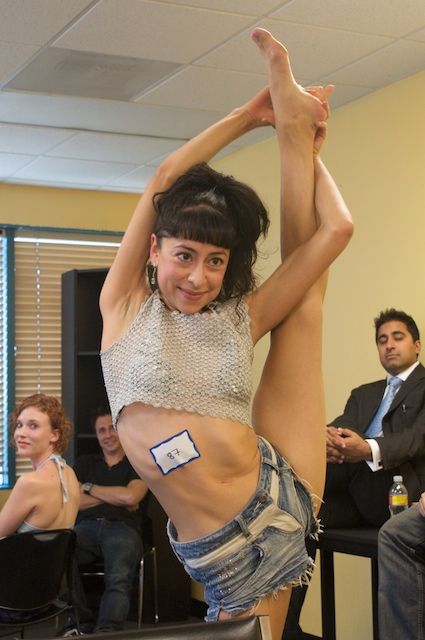 In addition to acting there were a lot of other talents on display. Not only did we see the flexibility of the girl above, we also saw a couple vampires, some bodybuilders, and I was also lucky enough to be serenaded by a pop star hopeful wearing a belly shirt, tie, and school girl skirt. (It wasn't as great as it sounds).

In the end, I had a great fucking time and am excited about some of the talent coming up for SCREAM QUEENS 2. Even before the open call we had over three times as many applicants as we did for the first show.
But that doesn't mean we're done! The truth is we still need more actresses! Yes, the acting talent is better than it was last season, but we still need some great actors who we can help turn into horror movie stars. Yes, we're a reality show, but I'm interested in finding real talent here who we can help build long-lasting careers in the entertainment industry.
So, just because you missed the L.A. open call doesn't mean you're out of luck. First of all, we're having another open casting call in New York City.
Saturday September 12th, 2009 10am – 3pm

New York Film Academy

100 E 17th Street (CORNER of Union Square East at 17th)

New York, NY 10003
And, if you're near New York City, you can still send in a tape. We're actually finding some real contenders from all around the country on video! For more info on how to audition on tape and where to send it check out our producers' Joke and Biagio's web site.
And you can find out their behind-the-scenes point of view of the LA Casting call here.
Scream a Little Scream for Me,
James
Befriend James on Facebook and/or Twitter.
REGISTER HERE to be a part of JamesGunn.com.
© 2009, James Gunn. All rights reserved.