Finally, here is HUMANZEE! – 50% Human, 50% Chimp, 100% Abomination – the outrageous new web show from the guys who brought you PG PORN – in all its glory. Enjoy!
HUMANZEE!
A Good Boys Production
Starring:
Sean Gunn as Humanzee
James Gunn as James
Valentine Miele as Val
Mackenzie Firgens as Penny
Jenna Haze as Bikini Girl
Mikaela Hoover as Margo
and Introducing Michael Rooker as Father Flannagan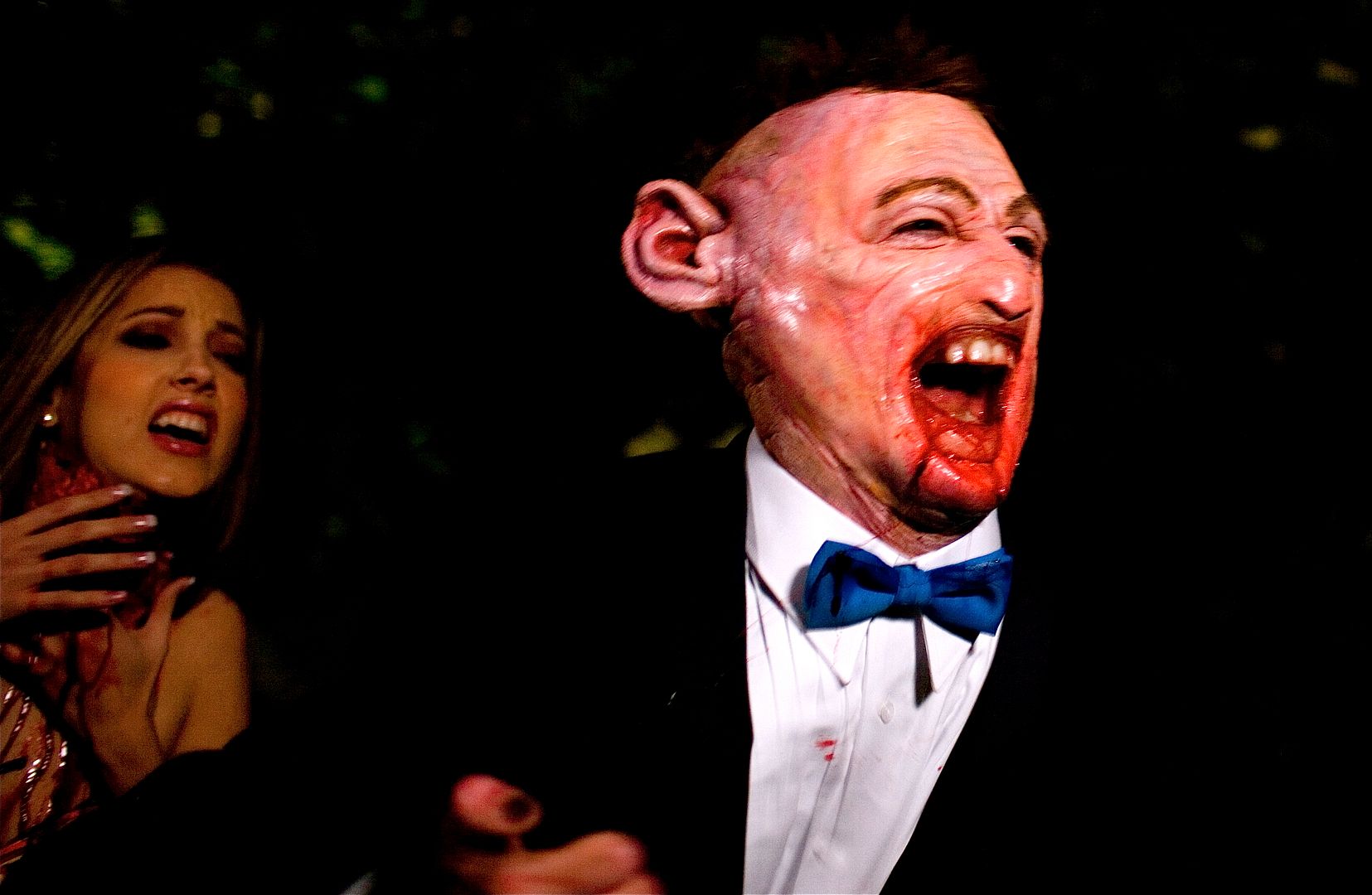 Written and Directed by James Gunn
Shot and Edited by Peter Alton
Produced by Stephen Blackehart and Peter Safran
Wardrobe Design by Mary Matthews
Special Makeup Effects by Vincent Guastini
Production Design by Mercedes Blackehart
Music Composed by Tyler Bates
Humanzee Theme Composed and Performed by Richard Levinson and Diana Martin
Animation by Nick Mendoza
Titles by Phil Davetas
Song "Now That I Can See" Written and Performed by Couple
Distributed by Blip.TV
Befriend James on Facebook and/or Twitter.
REGISTER HERE to be a part of JamesGunn.com.
© 2009, James Gunn. All rights reserved.