Aaaaarrgghhhhh!!! Sometimes the Internet makes my brain explode. I missed this when it was going around a few days ago. I suppose it was big on YouTube and was taken down. Shocking it was removed!!
It was a game show called "Just Like Mom," a Canadian television show that ran from 1980 to 1985, and the host was a guy named Fergie Oliver. The show was co-hosted by Oliver's wife!!
Canada, you gave us Nathan Fillion, but you also gave us this dude. You're back to zero!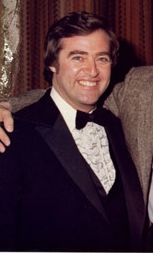 Thanks to Shane Roflcopters K for turning me on to this.
Follow James on Twitter.
Join James on Facebook.
REGISTER HERE to be a part of JamesGunn.com.
© 2010, James Gunn. All rights reserved.