For months now Mia and I have been trying to check out the Hare Krishna animatronic museum here in Los Angeles.  In fact, it was the very first thing Mia and I tried to do on her very first trip to visit me in Los Angeles many months ago, but the museum was closed for repairs. We tried again a couple months back – still closed.  Finally, we heard the museum had reopened and we checked it out this weekend.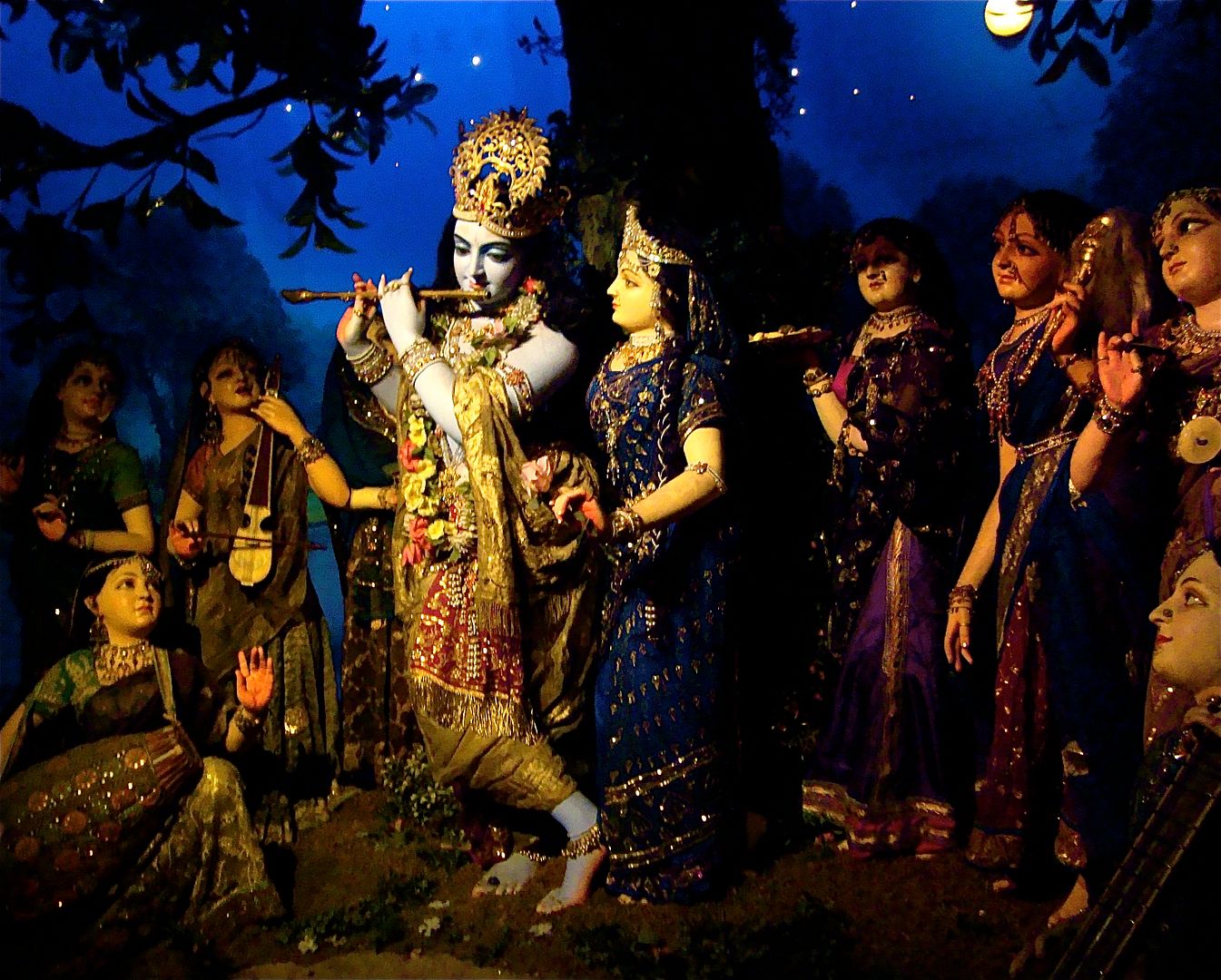 Holy shit! It was fucking awesome!
Imagine if Disneyland's Country Bear Jamboree fucked Shiva and had a baby – that's sort of what the Hare Krishna museum is like.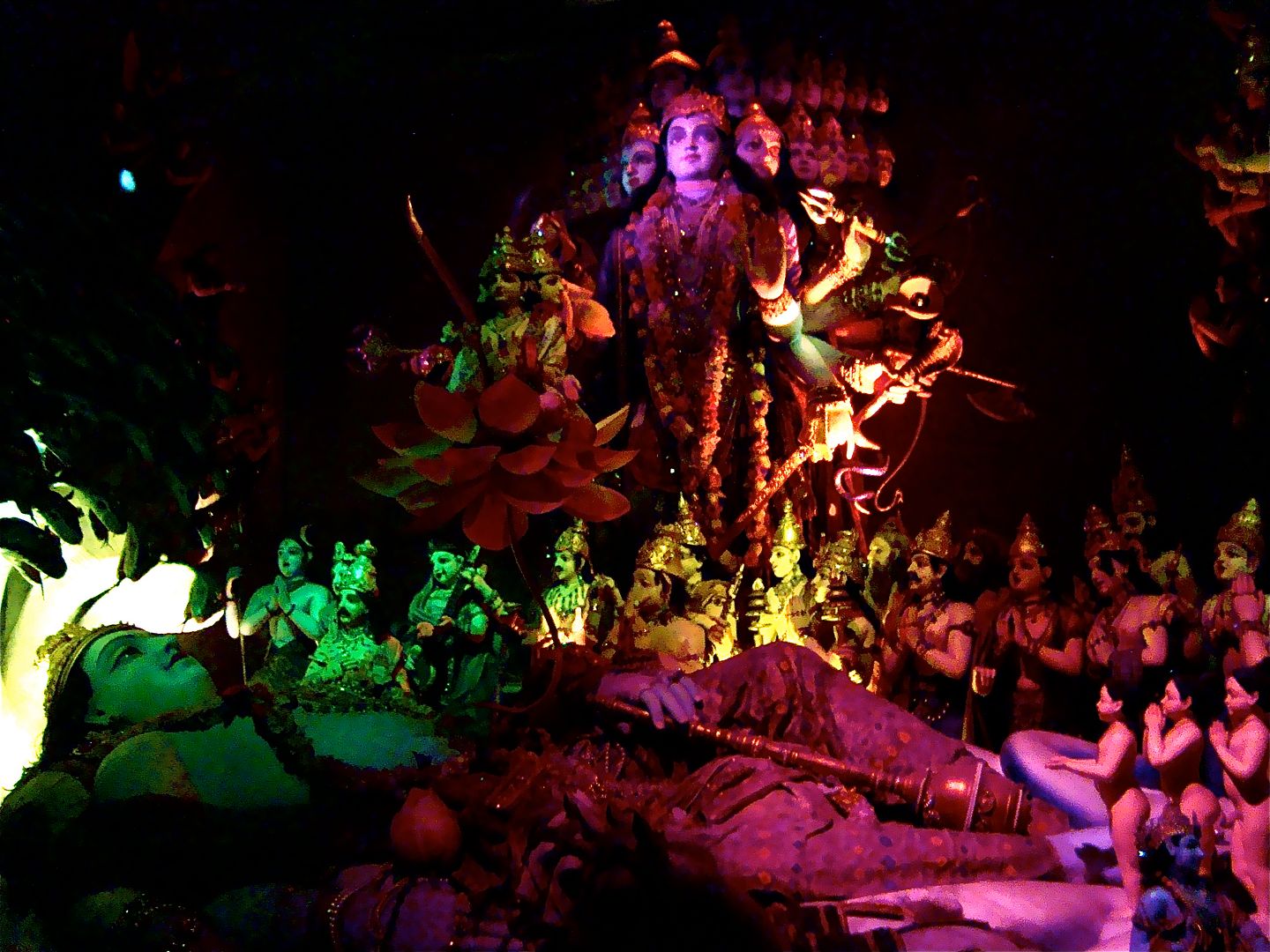 Honestly, I thought it was going to be a bit more kitschy than it was. It is sort of kitschy, but it's beautiful as well.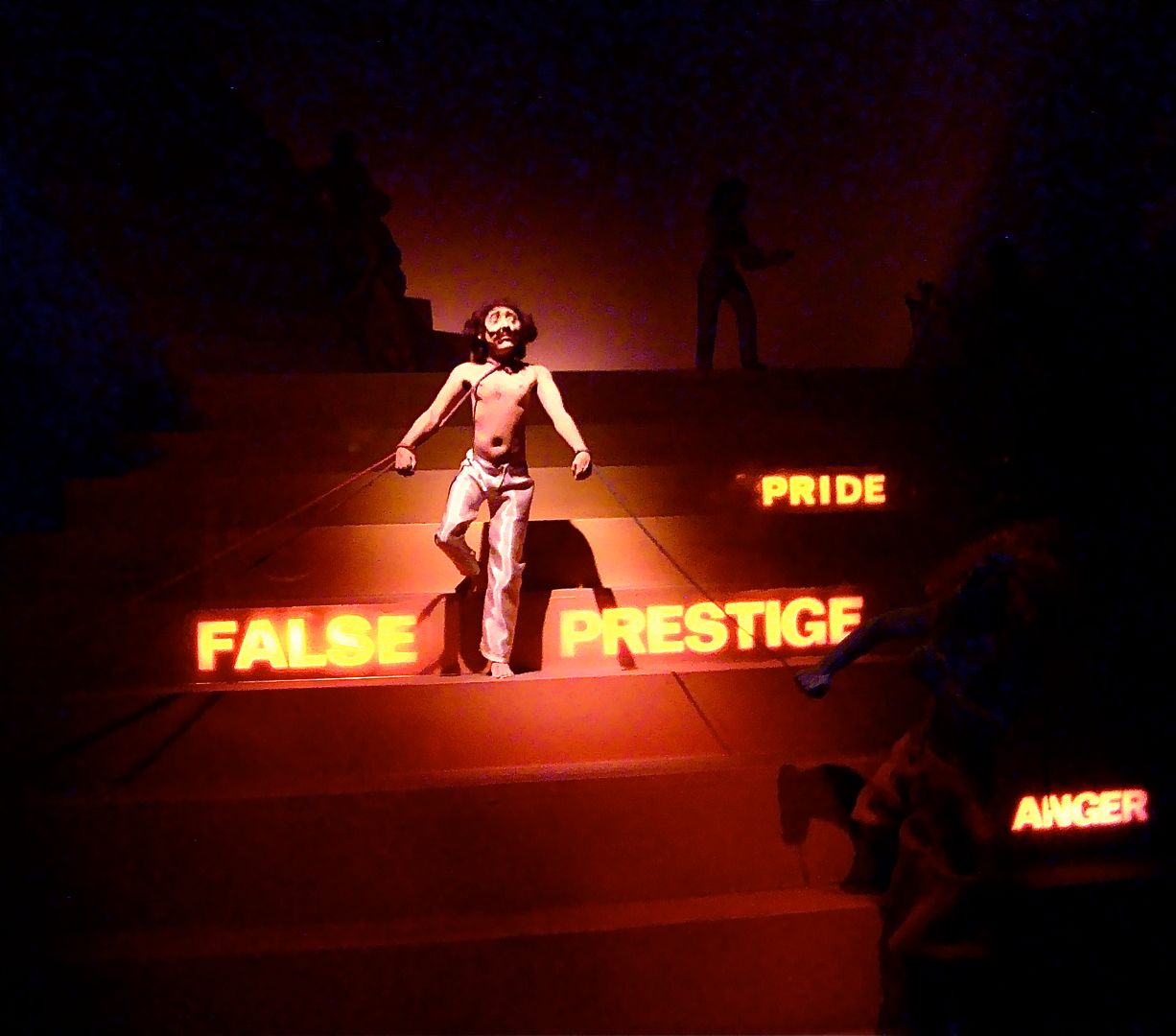 It's also scary!  There were guys drowning and horses-of-the-apocalpyse-looking things and a vision of Hell and more!!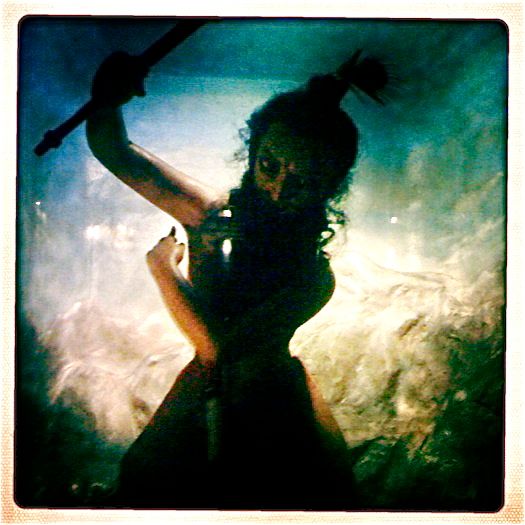 The Hare Krishna folks were kind and respectful and didn't try to get us to sign up or turn our backs on our families or eat a baby or anything like that.  Well, okay, they DID try to get us to eat a baby, but Mia and I were like, no, no, we're not into that. And they were all, like, "That's cool. Everyone should do his own thing, man."

In addition to the museum, we were also able to sit in on a Hare Krishna service for a few minutes. They were playing music and chanting and dancing around.  I loved it!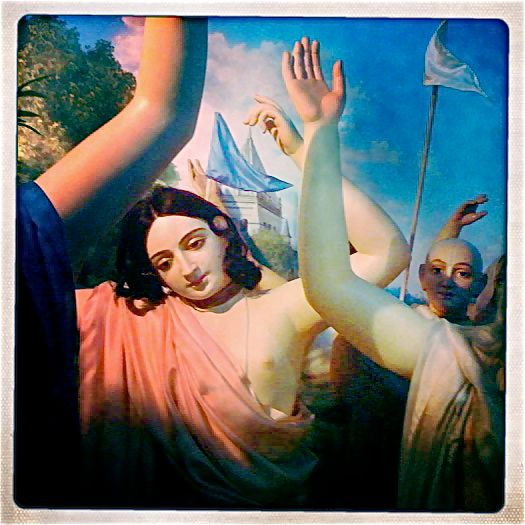 This doesn't mean I'm going to become a Hare Krishna or anything, but, you have to admit, if Jesus wore a hat like this, Christianity would be a little more appealing: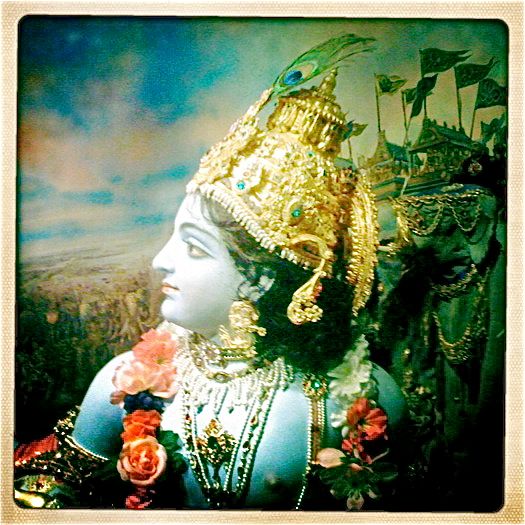 Anyway, if you're in L.A. and you want to check out something cool I strongly suggest the Hare Krishna Bhagavad-Gita Museum – 3764 Watseka Ave, Los Angeles, CA 90034.
PS Hipstamatic photos by me, all the rest by Mia Matsumiya.
Follow James on Twitter.
Join James on Facebook.
REGISTER HERE to be a part of JamesGunn.com.
© 2010, James Gunn. All rights reserved.