As many of you know, we went to Comic-Con this weekend and showed the first ever footage from SUPER.  As reported on nearly every fan site, the crowd ate it up!  The panel consisted of me, Rainn Wilson, Ellen Page, Liv Tyler, Nathan Fillion, Michael Rooker, and producers Ted Hope and Miranda Bailey.  I was so excited that everyone changed their plans around to make it to the Con after showing them a cut of the film last week. SUPER is a VERY low-budget film made as a labor of love by all involved – as I said at the panel, everyone on the film, from me, to all of the actors, to the composer Tyler Bates, are all working on the film for the lowest amount the guilds allow. Yes, I know, there have been other films that are superficially the same as ours, movies about real people becoming superheroes – including some very good ones. But ours is the first that, although funny, focuses first and foremost on the emotions of the characters involved. It is a dark, gritty, violent, no-hold-barred independent film that is, I promise you, not at all what you expect.
And, with that, why don't I show you some of the complete goofiness that took place on the panel. Here's some video courtesy of the fine folks at ScreenCrave.com:
Here, someone asked who would win in a fight, Dwight or Mal:
Anyway, the audience got to see a little of the Crimson Bolt in action. Sorry, but we won't be releasing a trailer or footage onto the internet for a long while. But I least I can share with you here the first ever released photo of the Crimson Bolt:
And here's the photo that was in the LA Times Comic-Con article Friday morning, with Liv Tyler as Sarah and Rainn Wilson as Frank.
But, as you know, Comic-Con isn't all about big movie blockbusters… it's all about stuffing my girlfriend into small spaces. So here's Mia in the Comic-Con bag: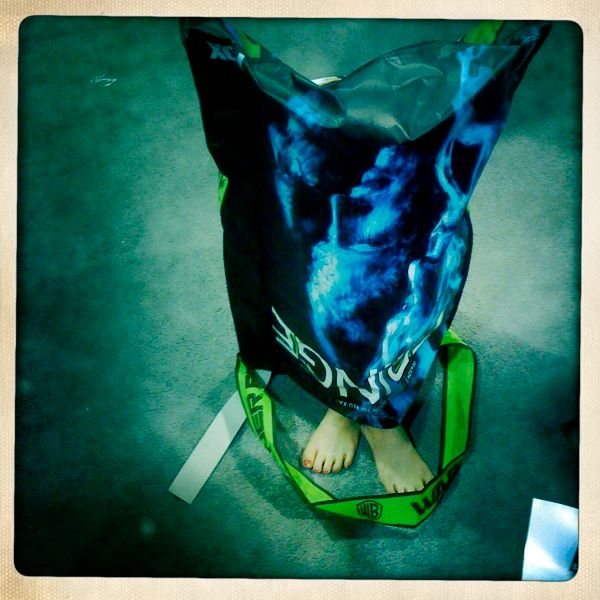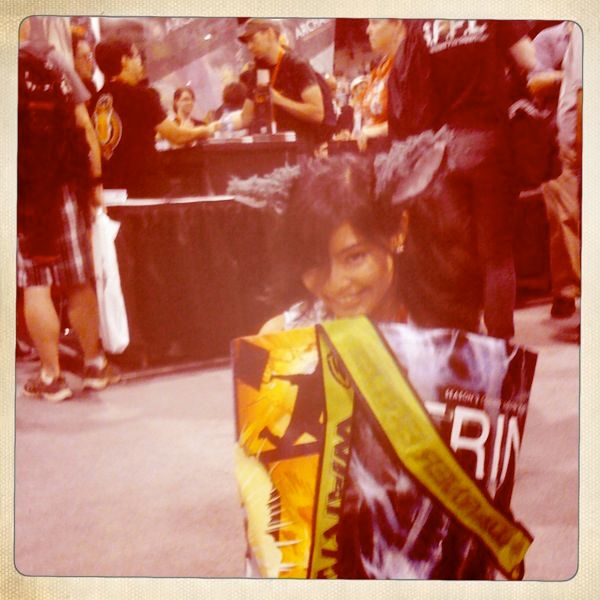 And, of course, Mia grabbing a guy's crotch at the Tron party:
I was very touched by the warm reception of the fans at Comic-Con – thanks to all of you who were there for your kindness and support. You guys are great.
Oh! – And, finally, if you want the latest news on SUPER, you can sign up to be on the mailing list at www.TheCrimsonBolt.com.
Thanks,
James
Follow James on Twitter.
Join James on Facebook.
REGISTER HERE to be a part of JamesGunn.com.
© 2010, James Gunn. All rights reserved.